The guy responsible for the weather did his thing today, the 28th of June when we had the
CCCS Summer meet at the Örenäs Castle in Sweden
There were 71 cars present at the Saturday event (Show & Shine) in the park behind the castle
The standard of the engine compartments are high and a lot of the cars
had the hood up to show all the beauty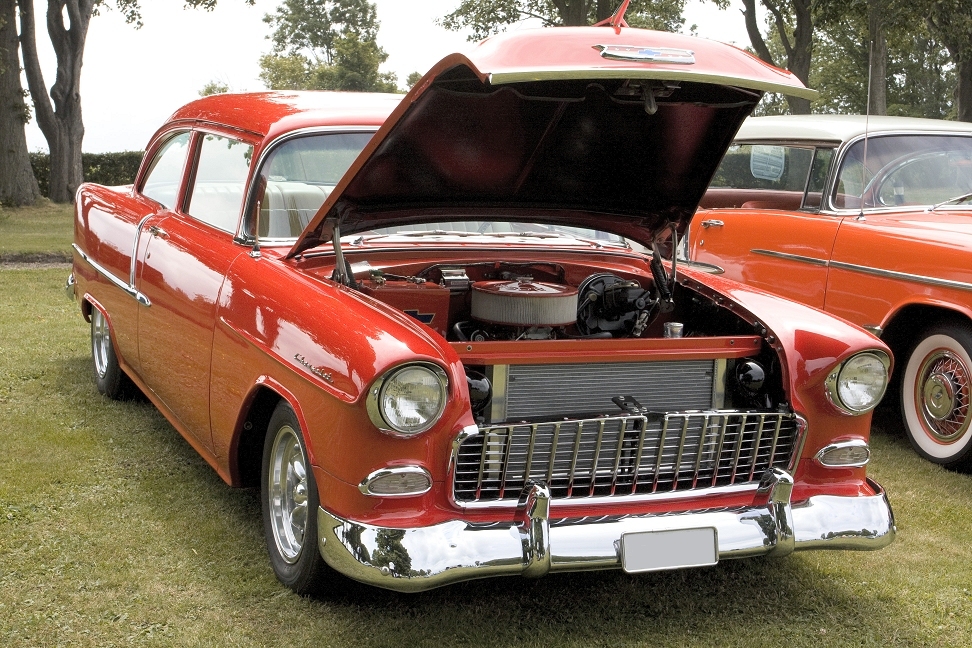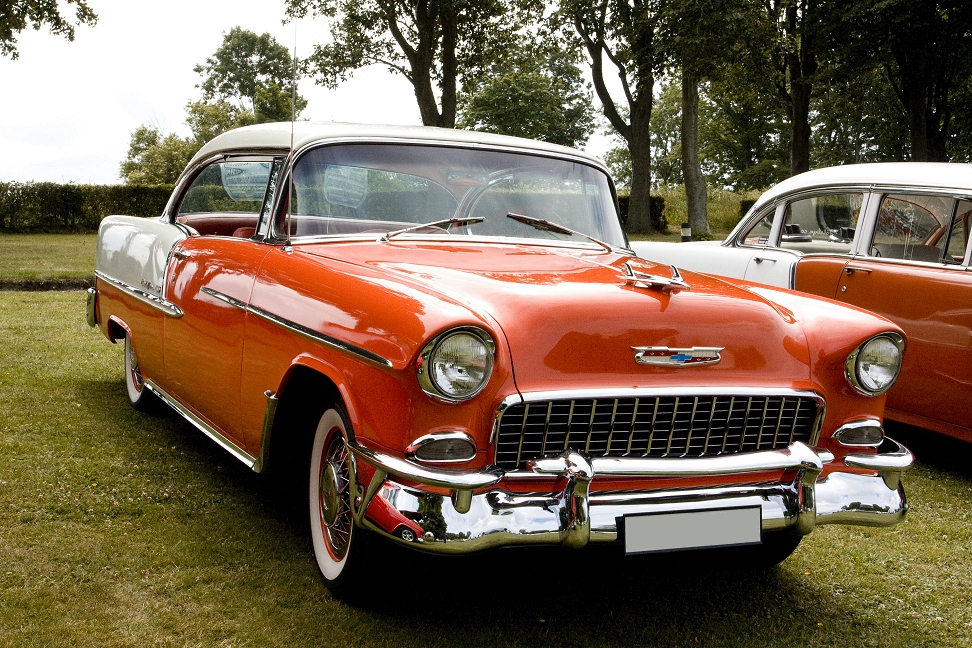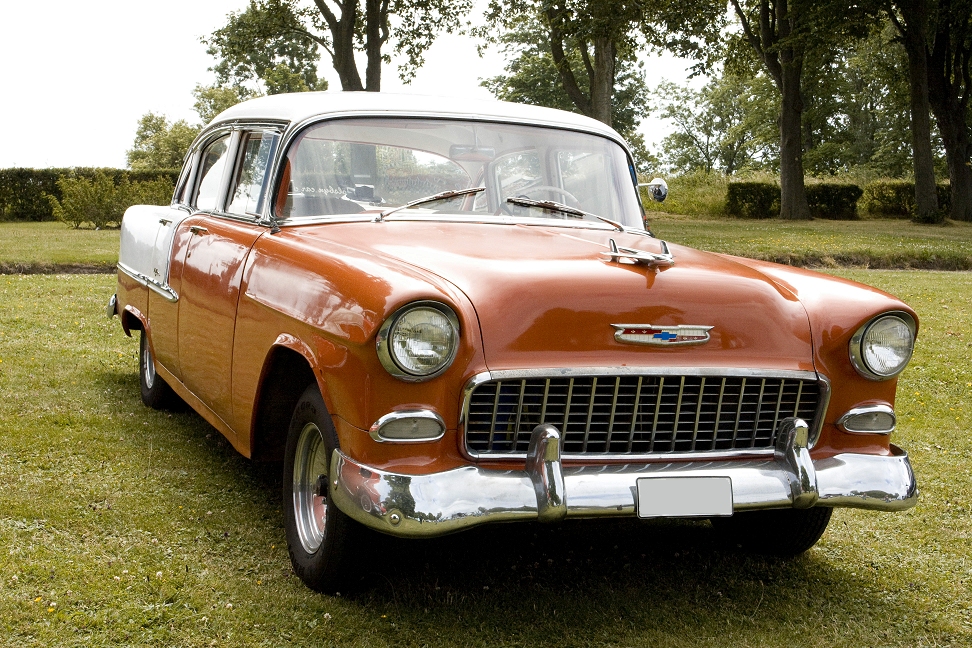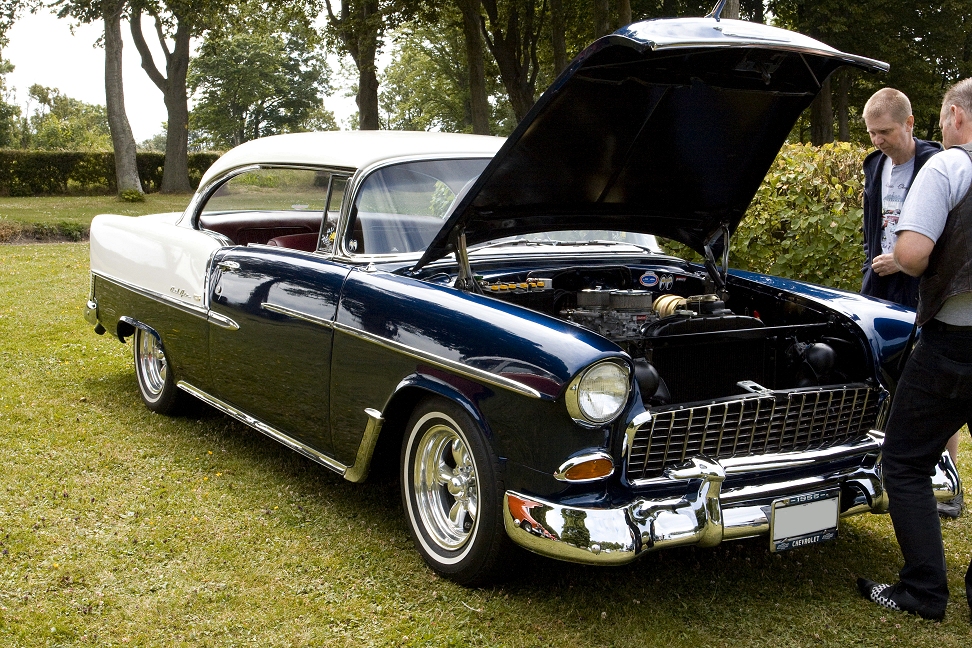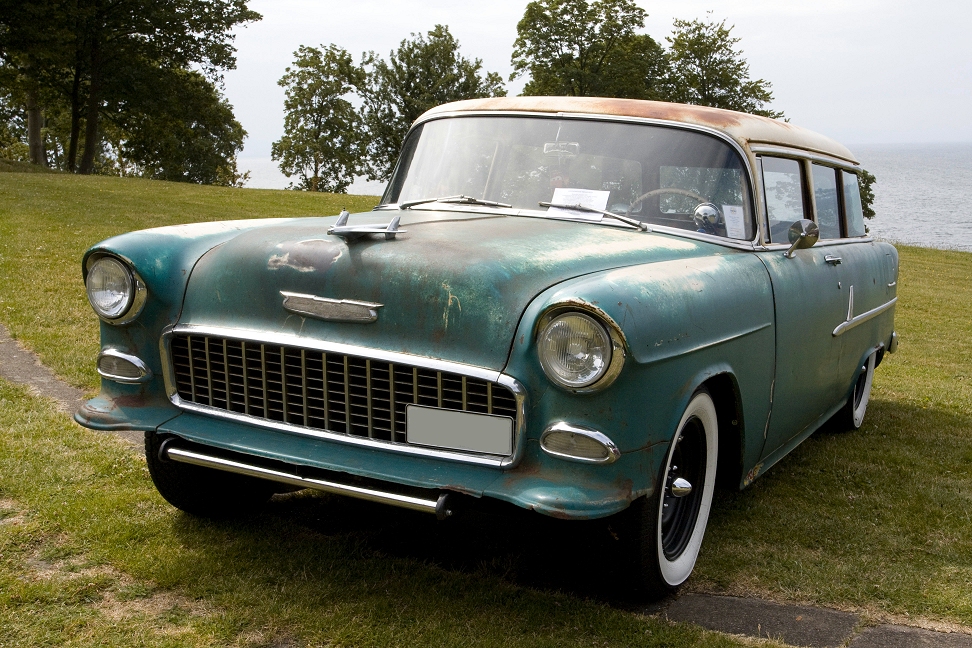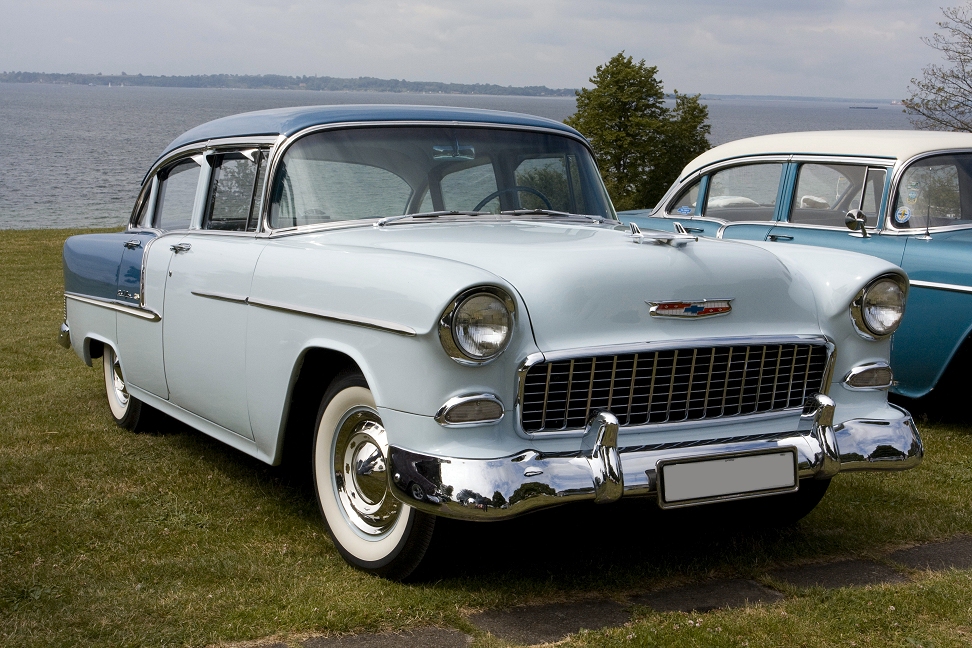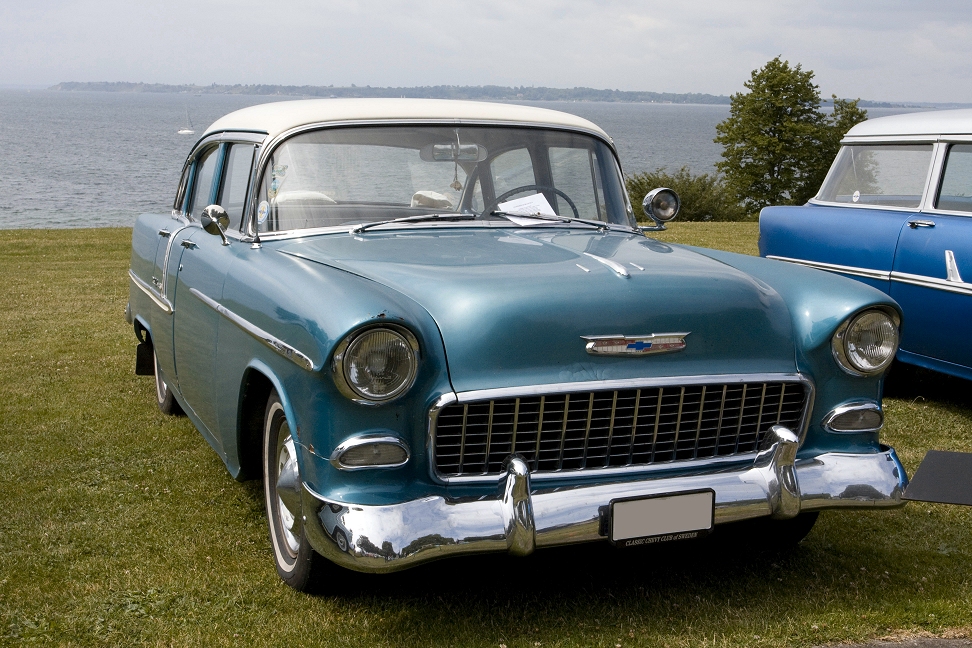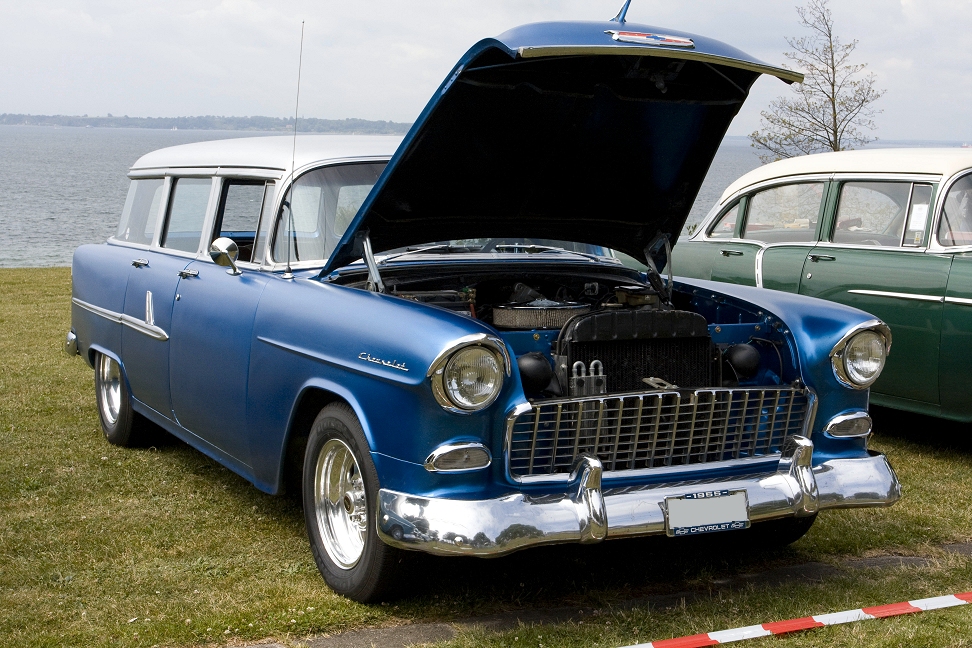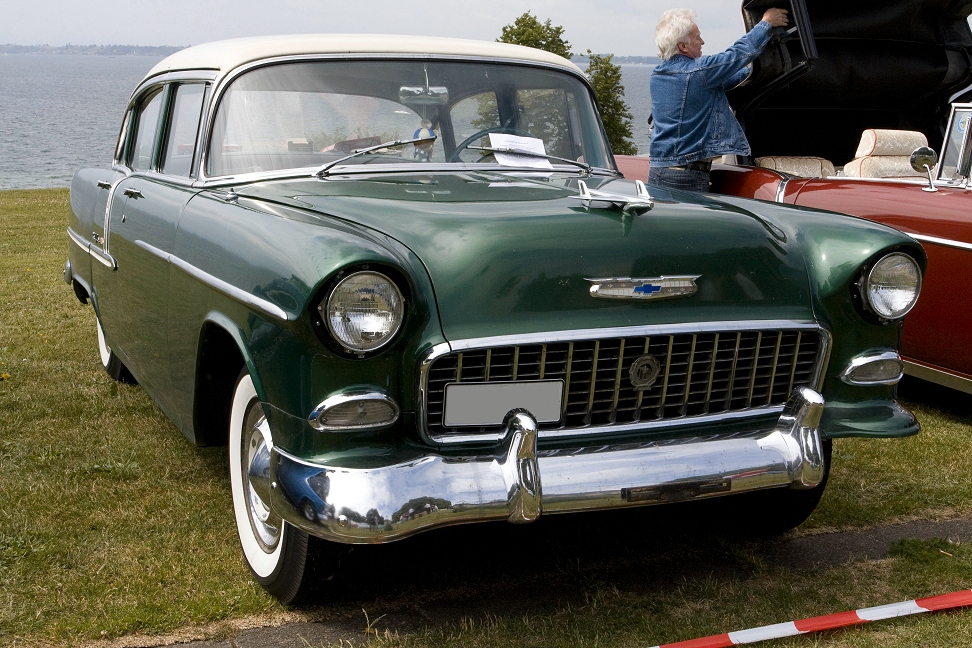 This is probably one of the first real customs ever built in Sweden, back in the 70s. Same owner and builder, still going strong!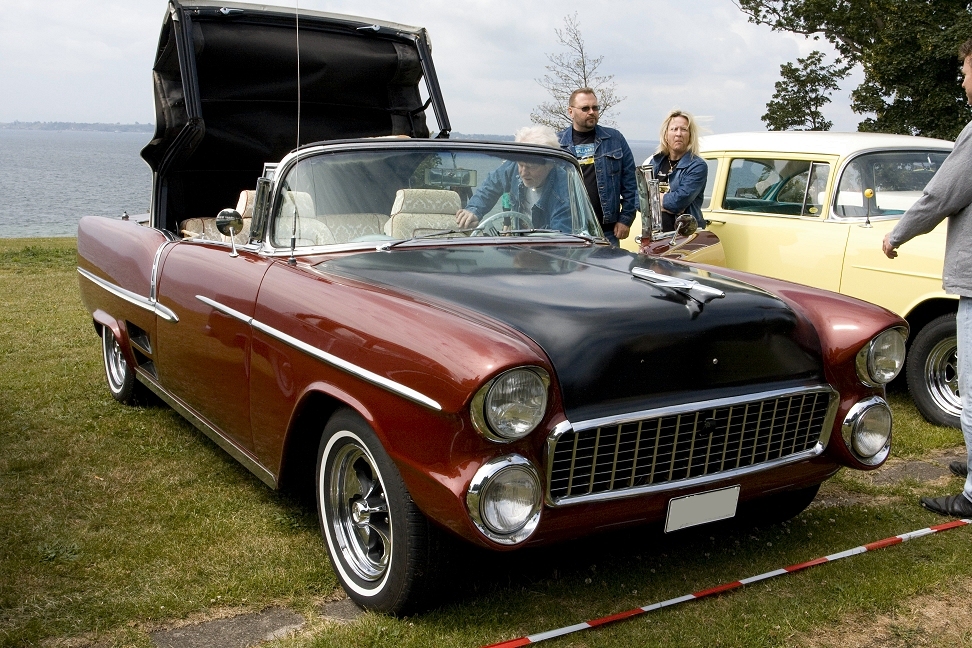 Here is Richard (rigi) enjoying the custom car of his wet dreams!
You have to admit that he looks very happy

...He is now about to install fury sunvisors in all his cars
We had to drag him out of the car... unbelievable!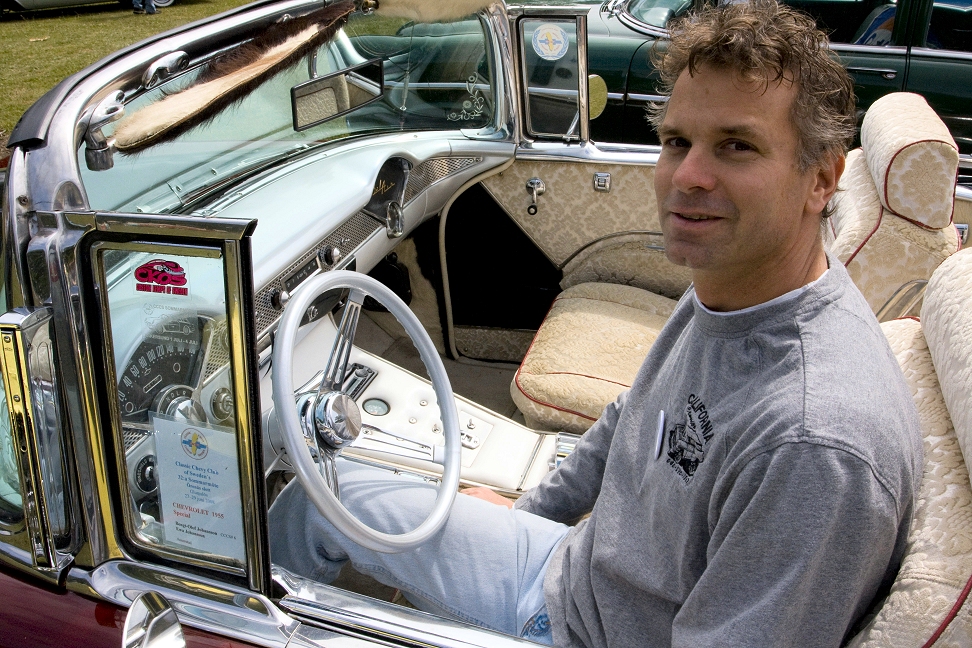 This thing even has a working bar in the back seat - only water though...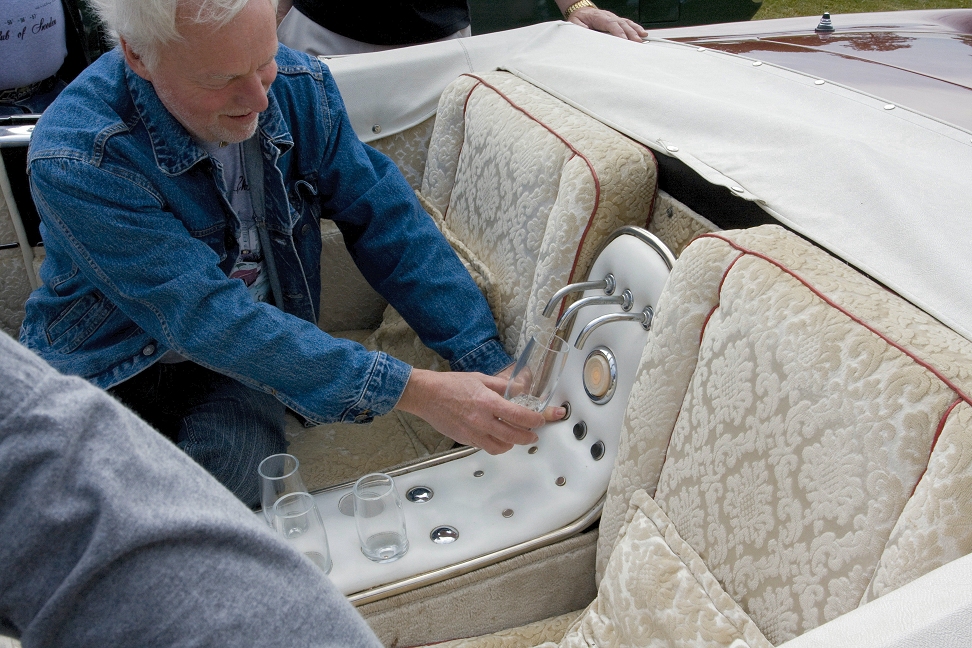 ...OK the trunk lid works, and the door, and the tank lid! ...Richard, leave the buttons alone for crying out loud!!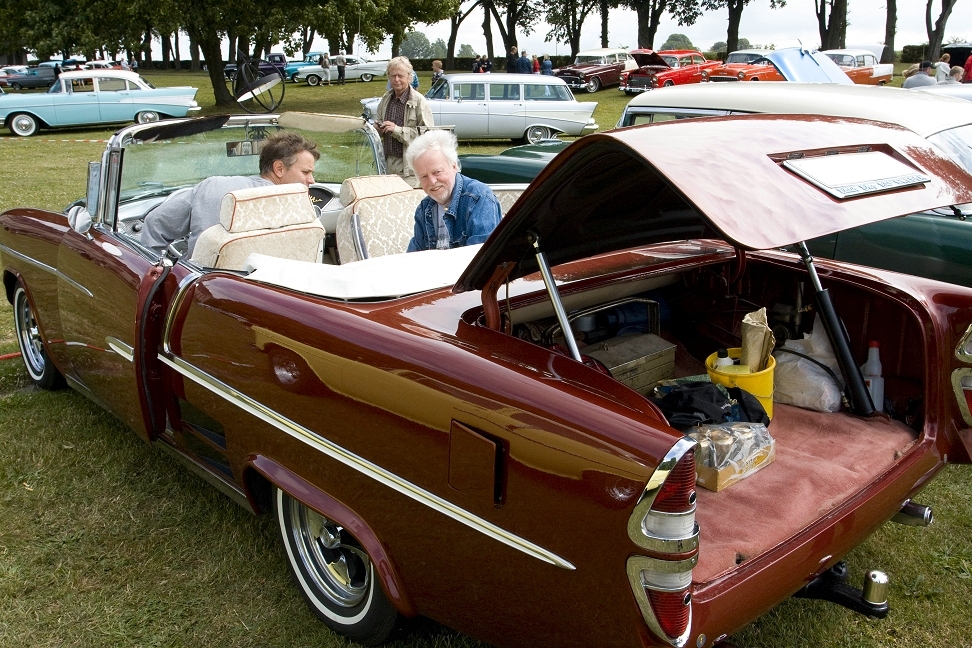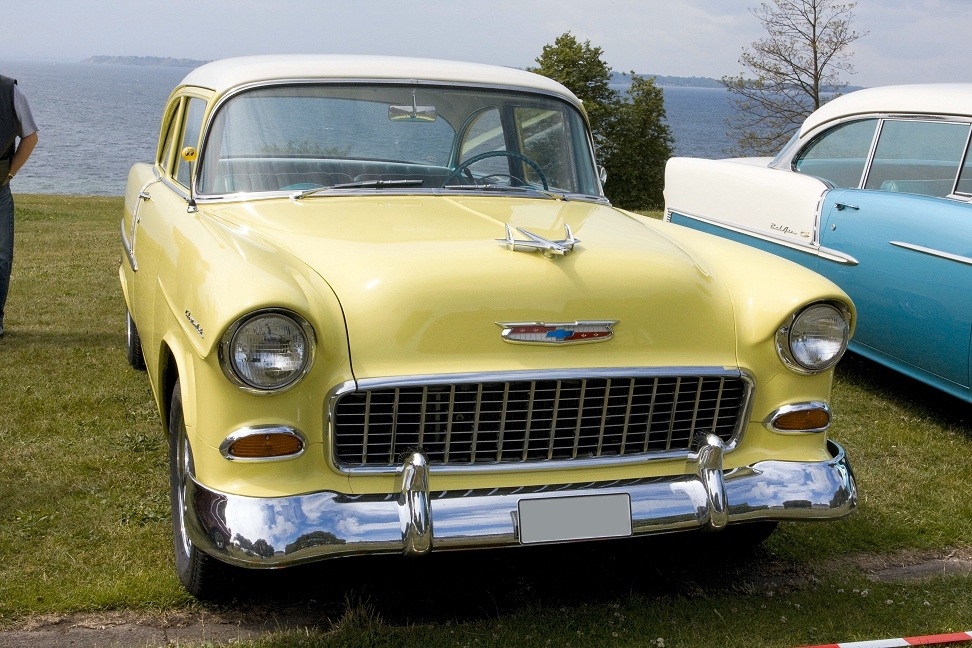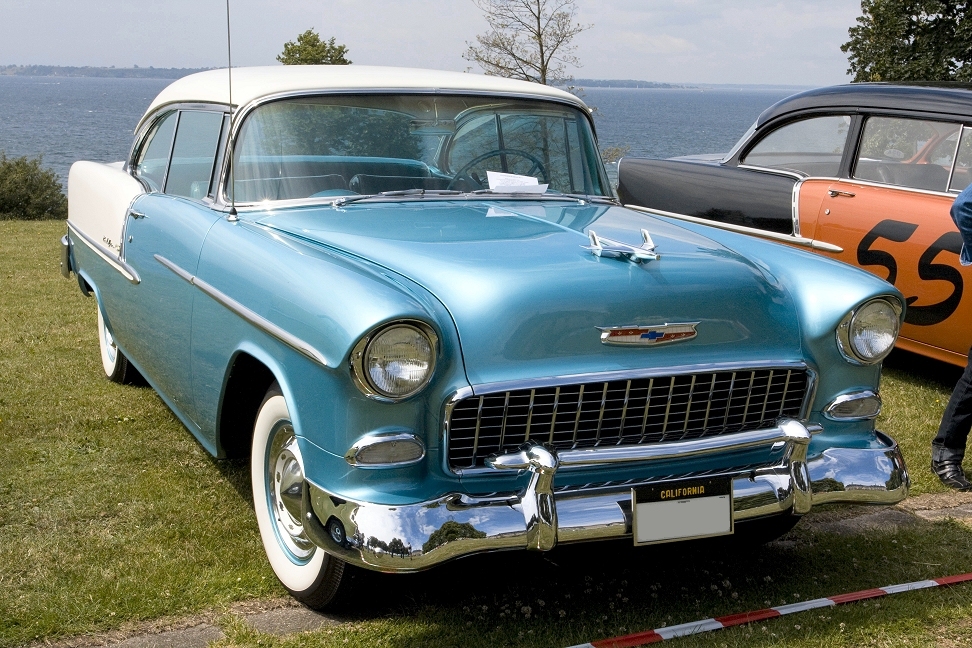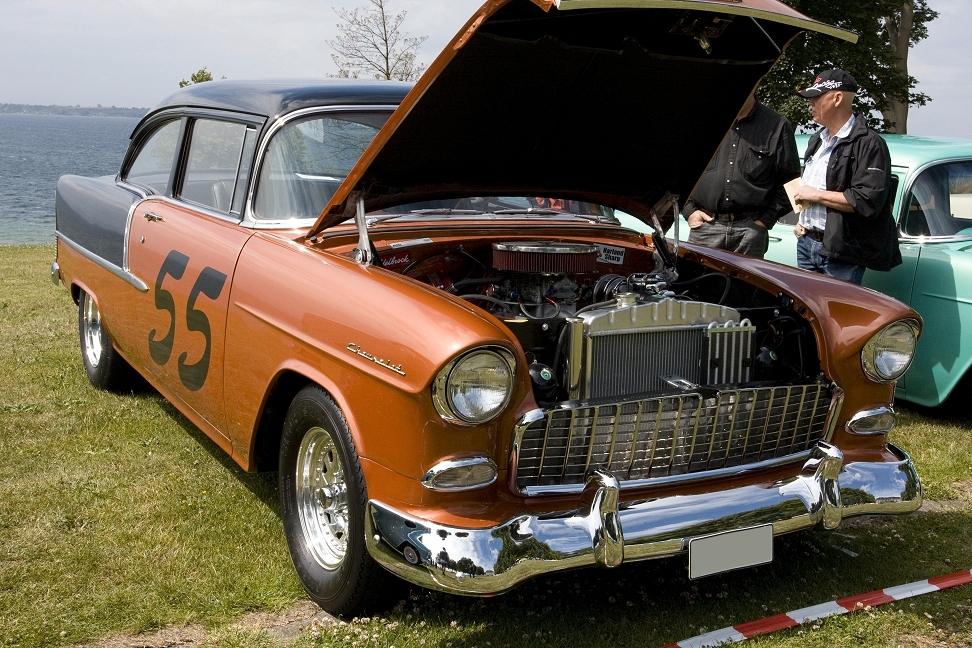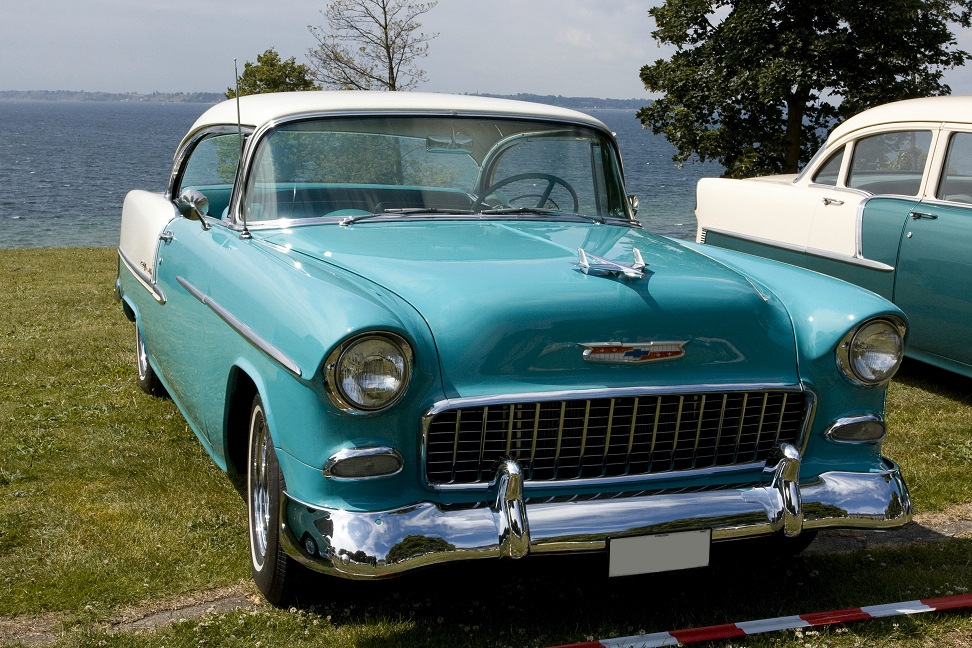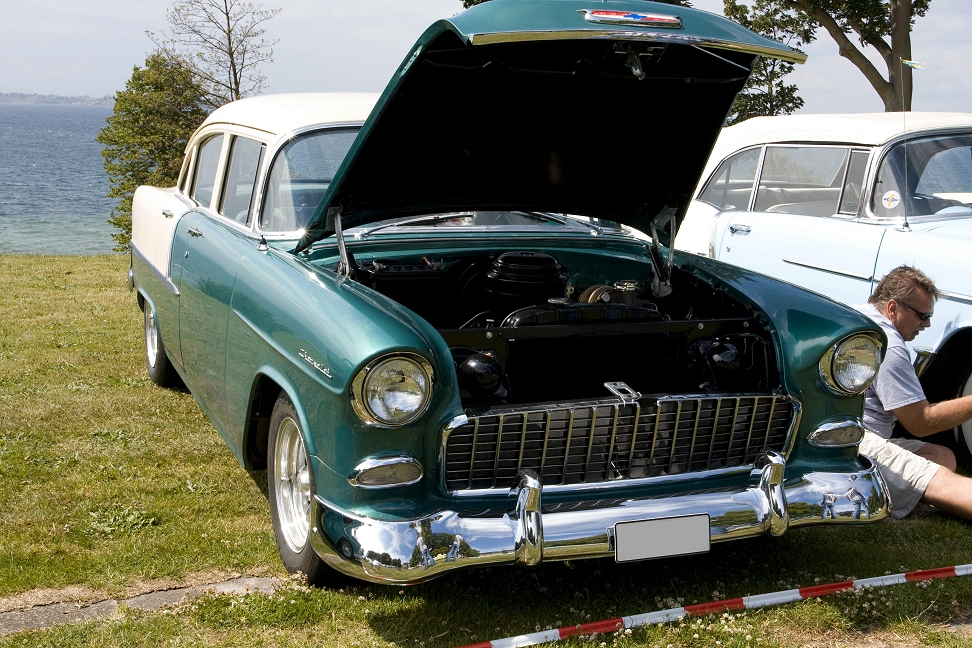 View at the castle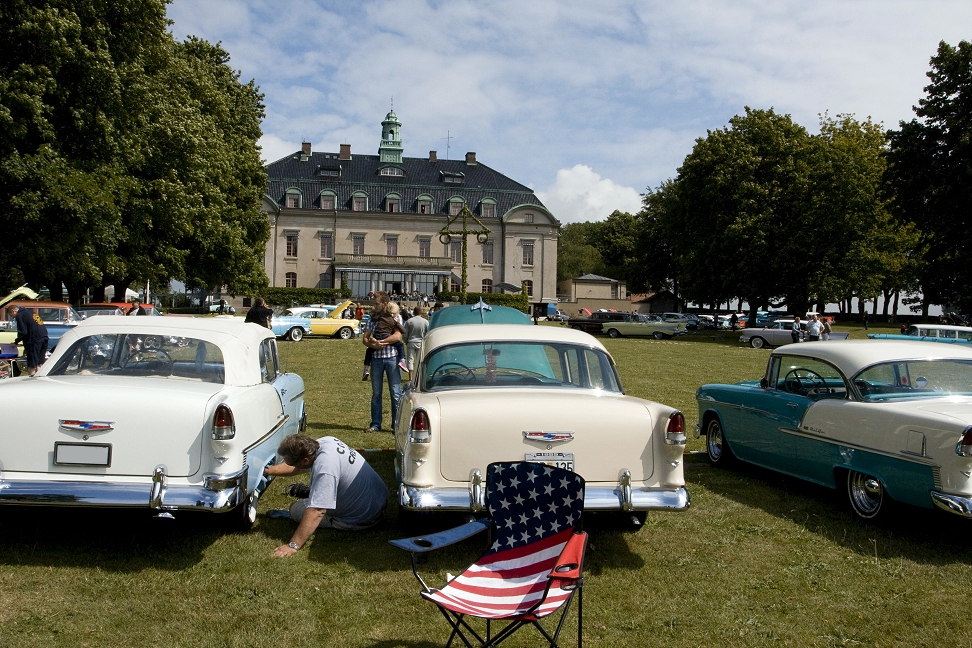 Big or small - we have'em all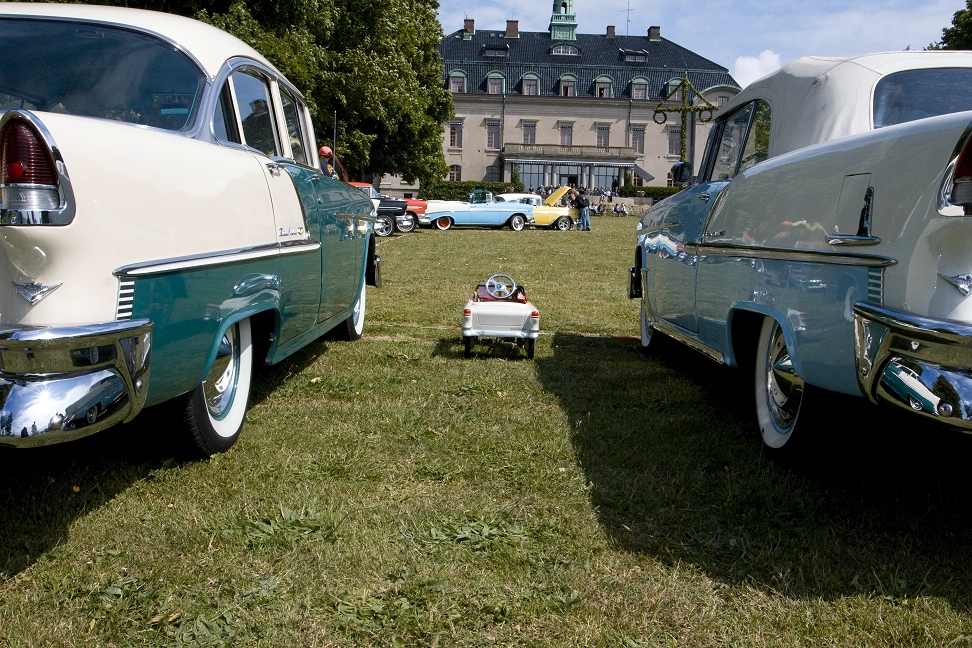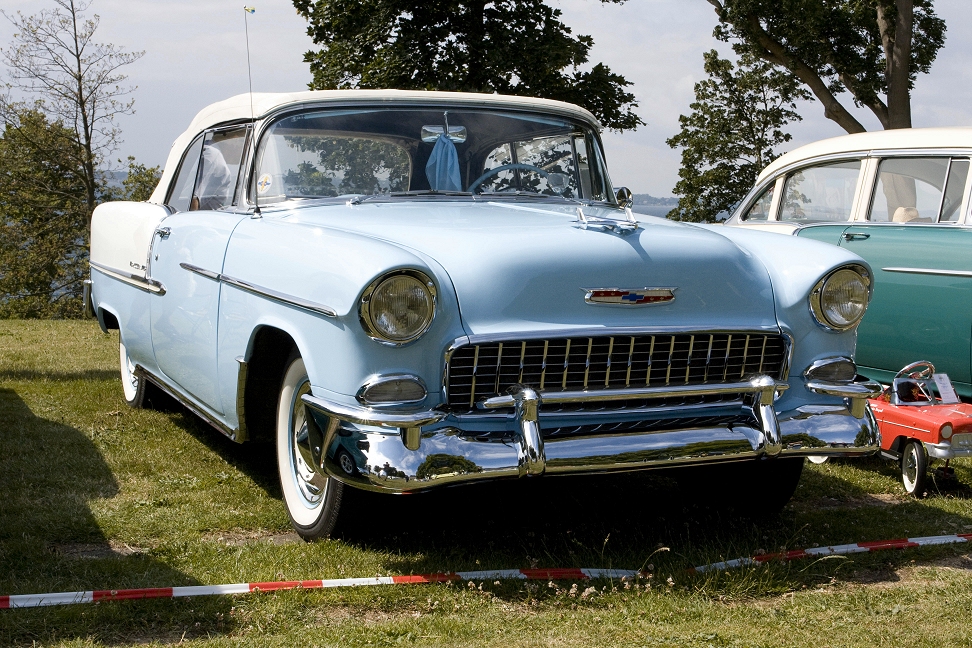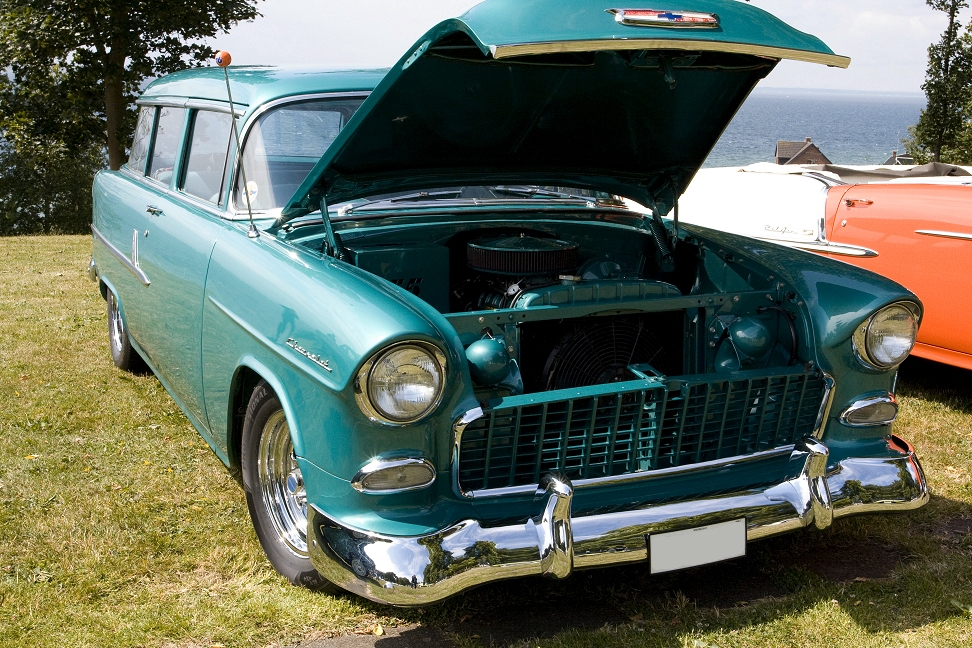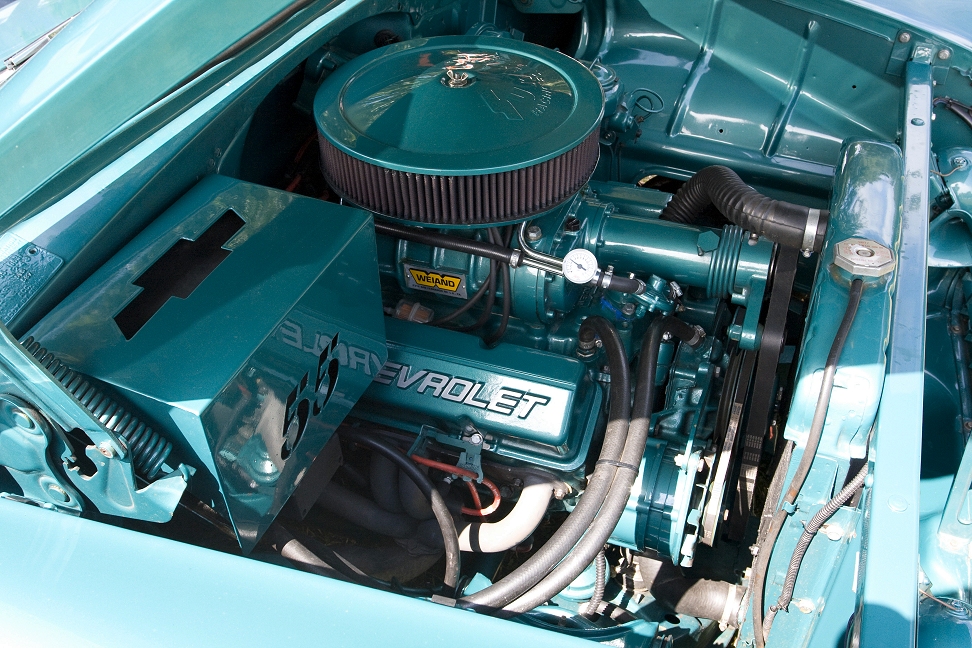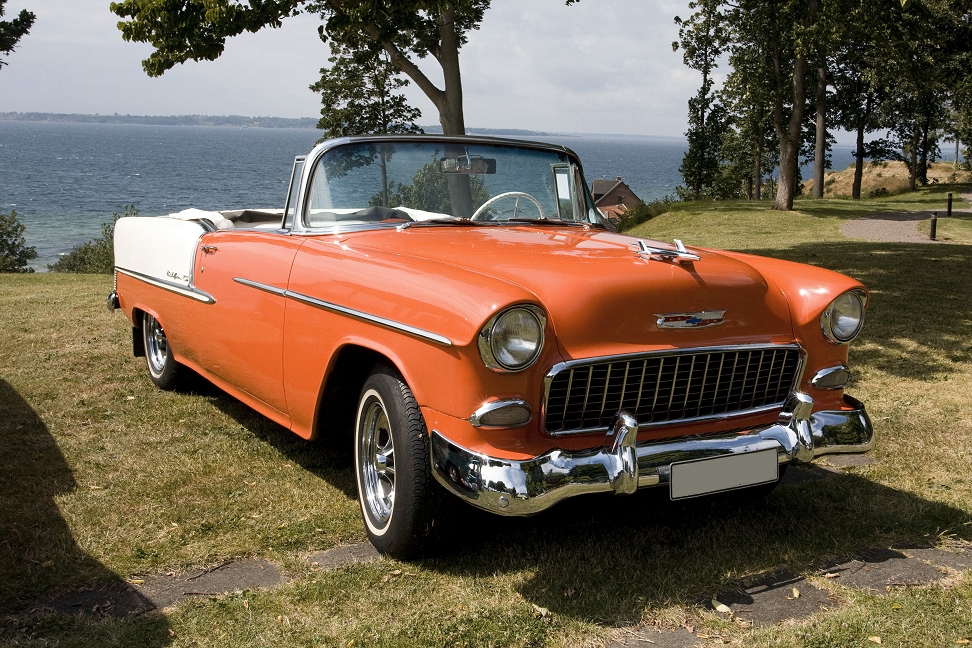 This 56 is absolute top notch - no 1 in Sweden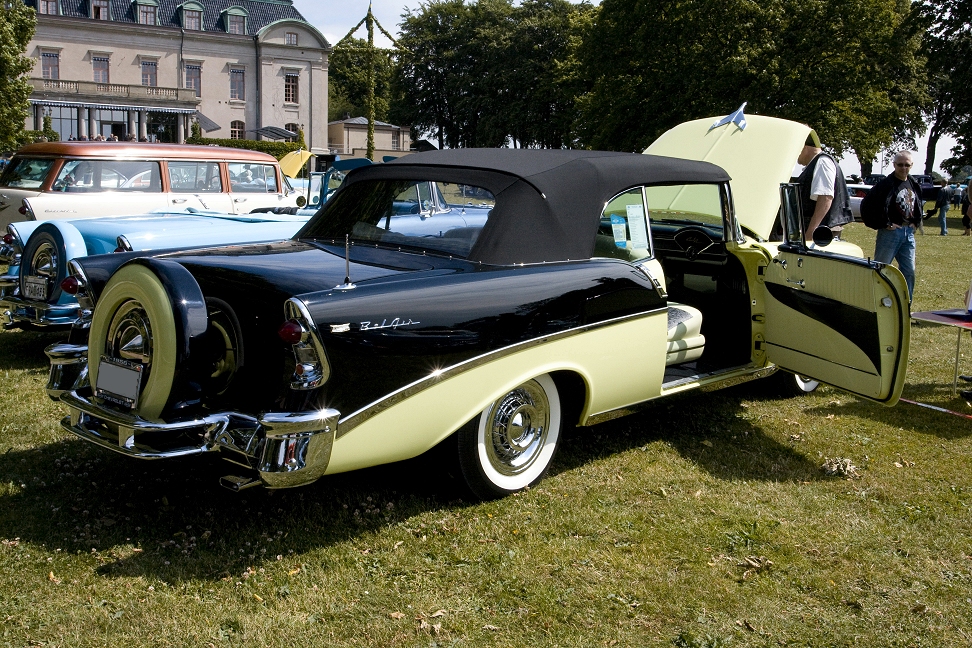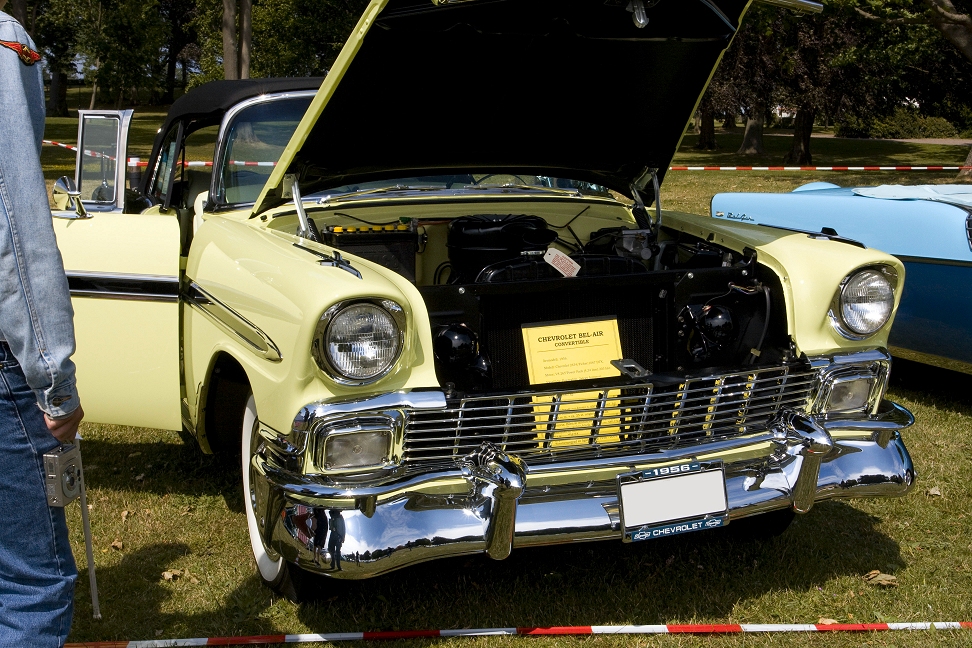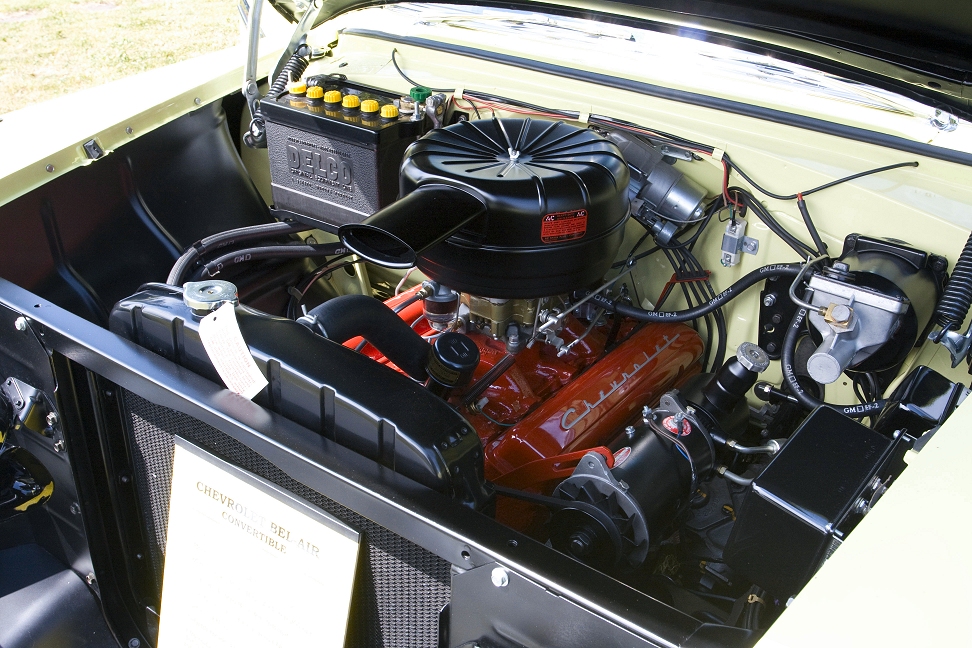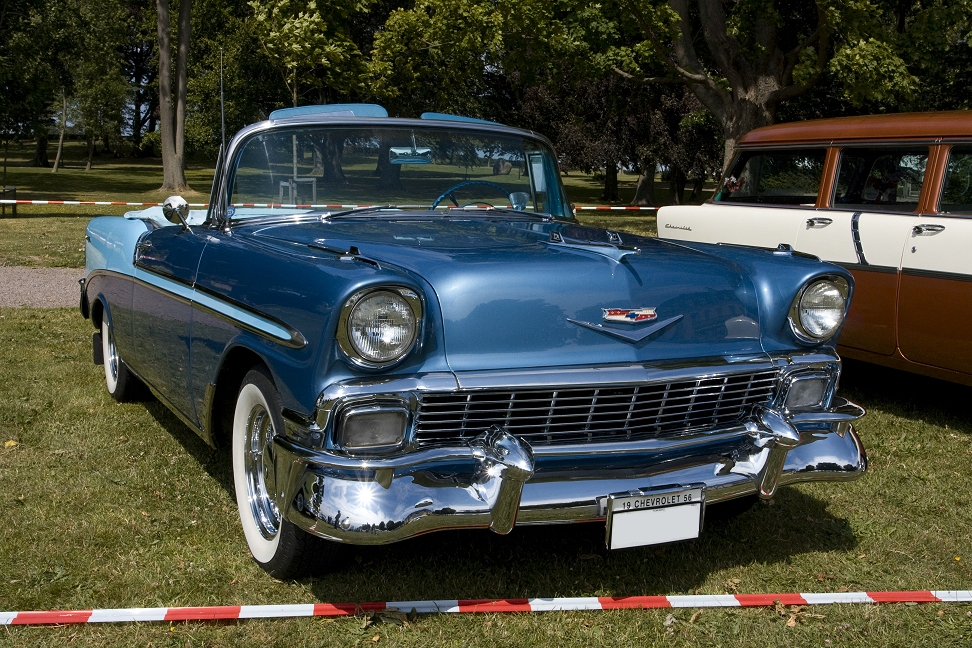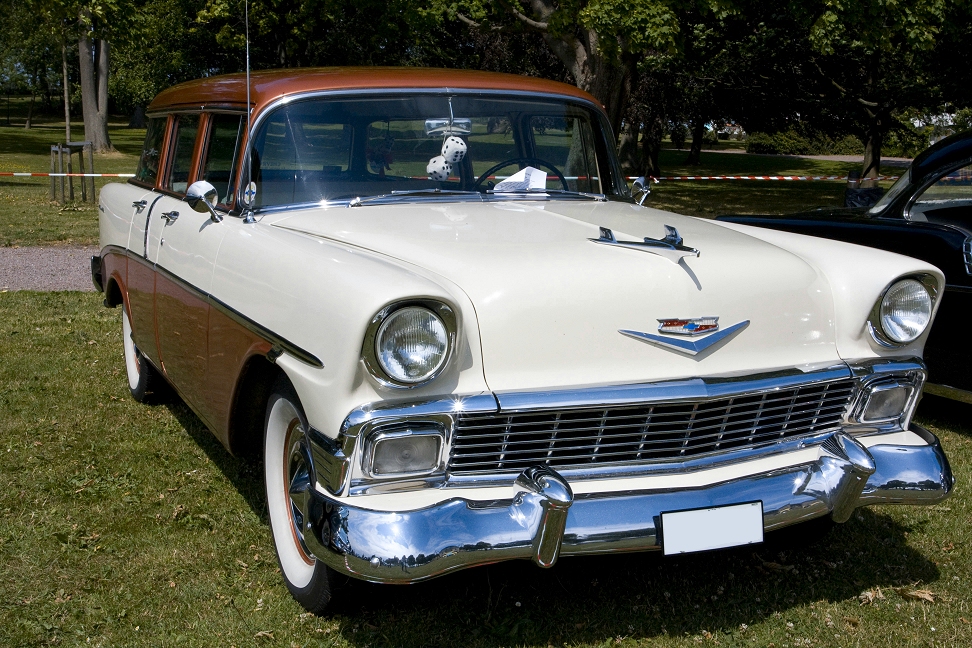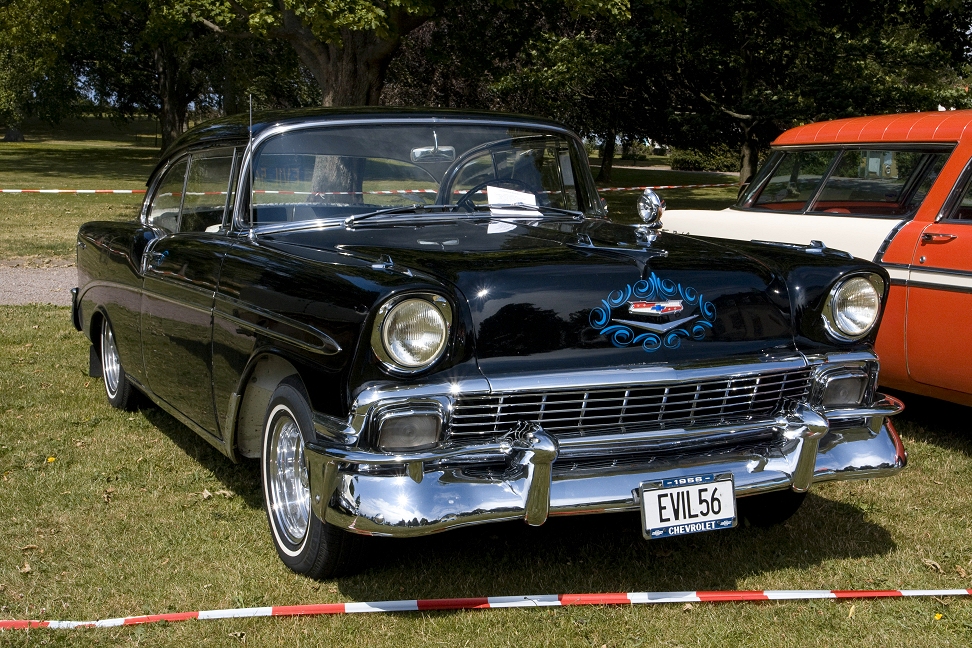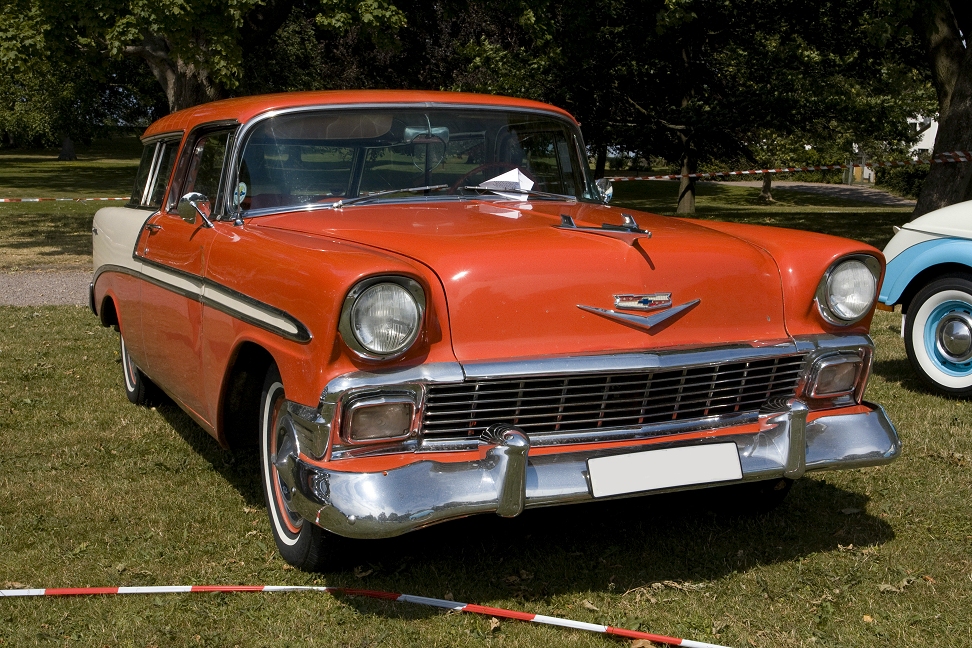 How important is one hub-cap? ...Well, more important than you might think.
Nice view from the park. In the background you can see a RORO ship arriving from the US
loaded with Classics that we will restore, drive and enjoy here in Sweden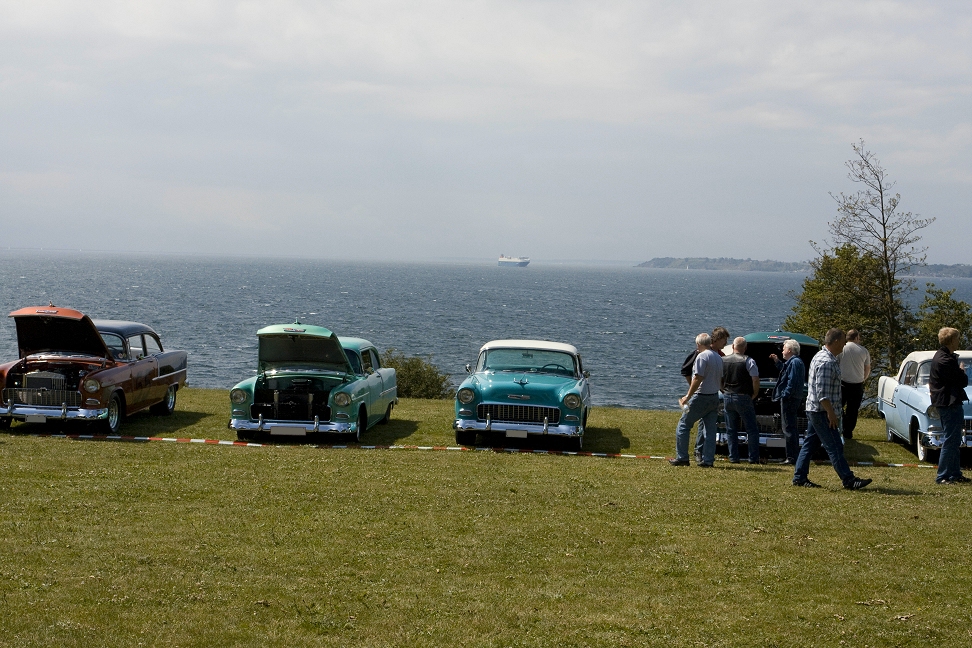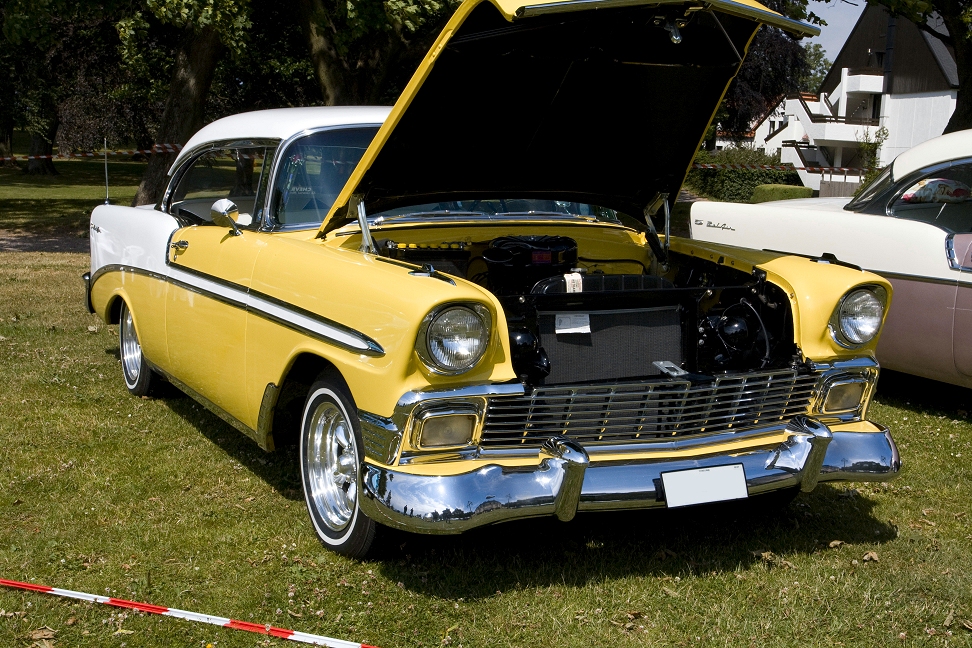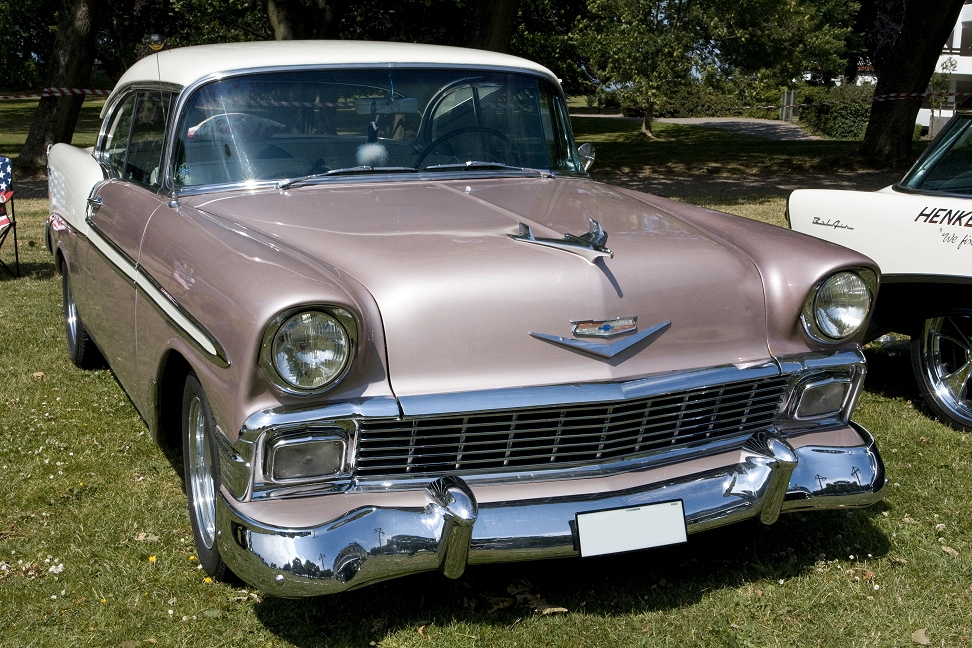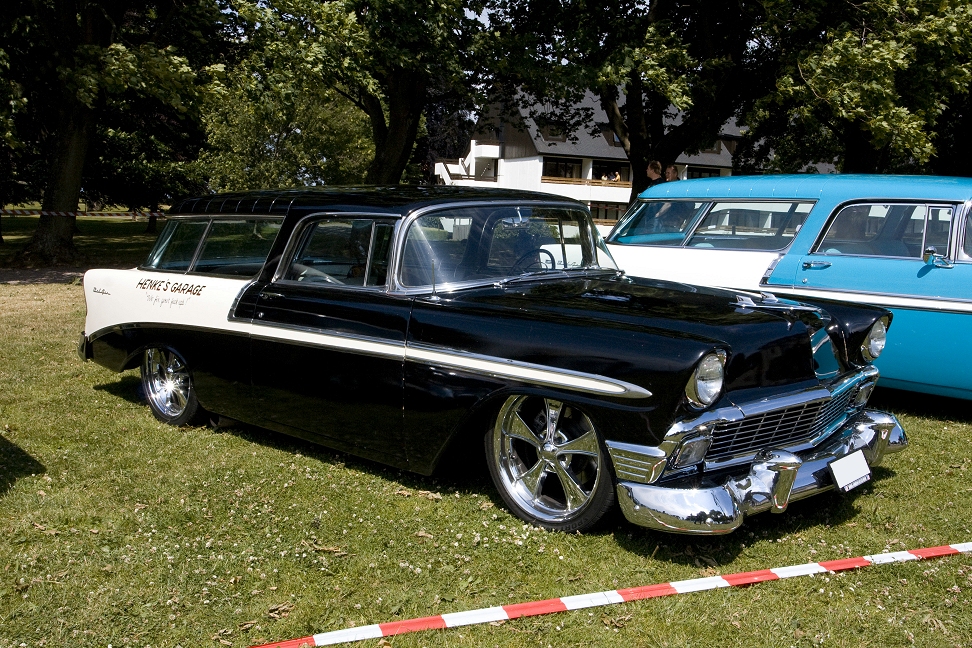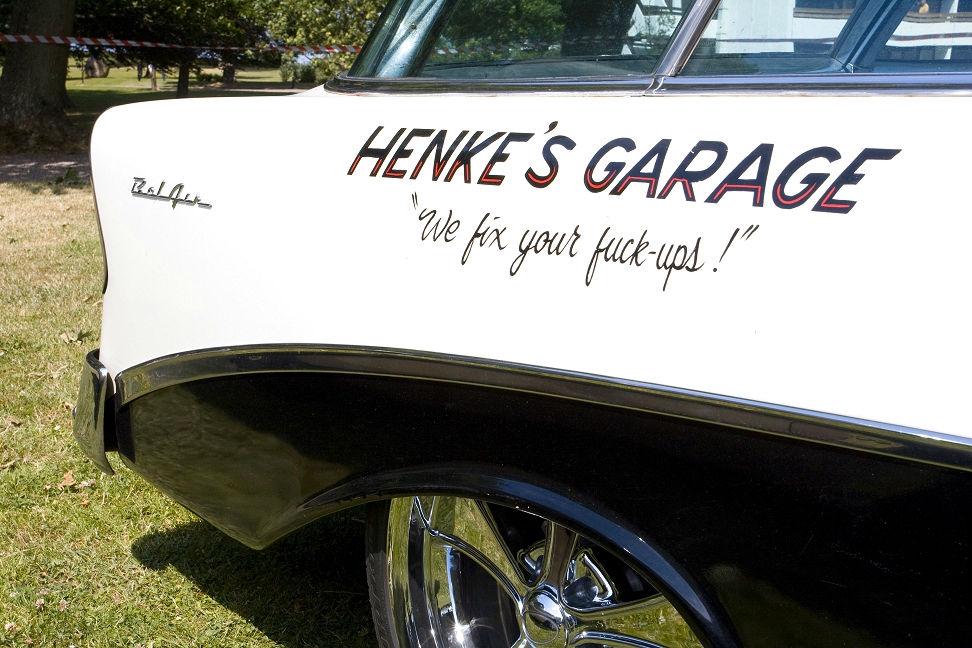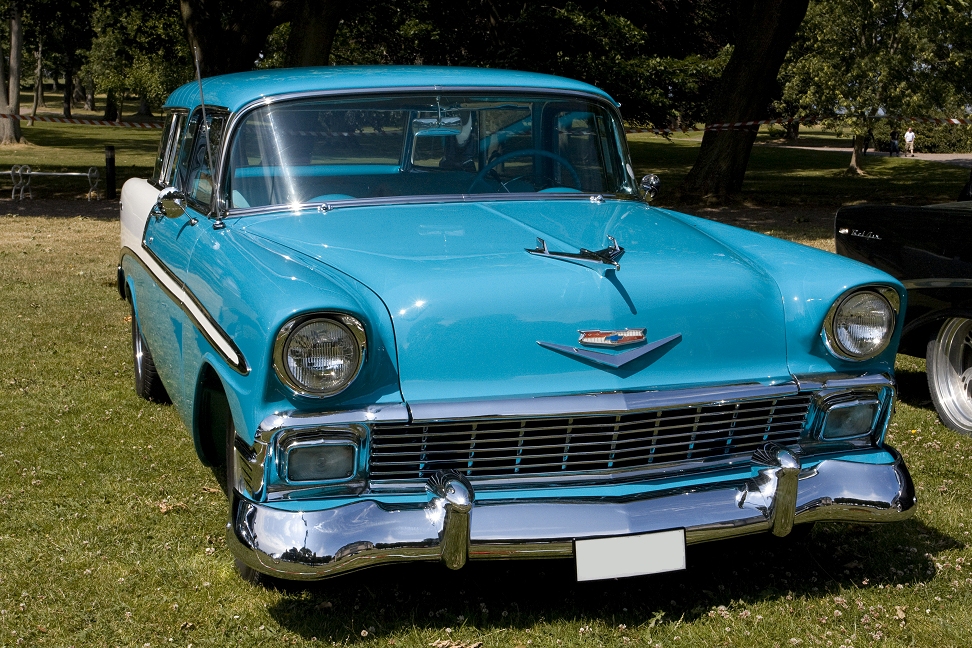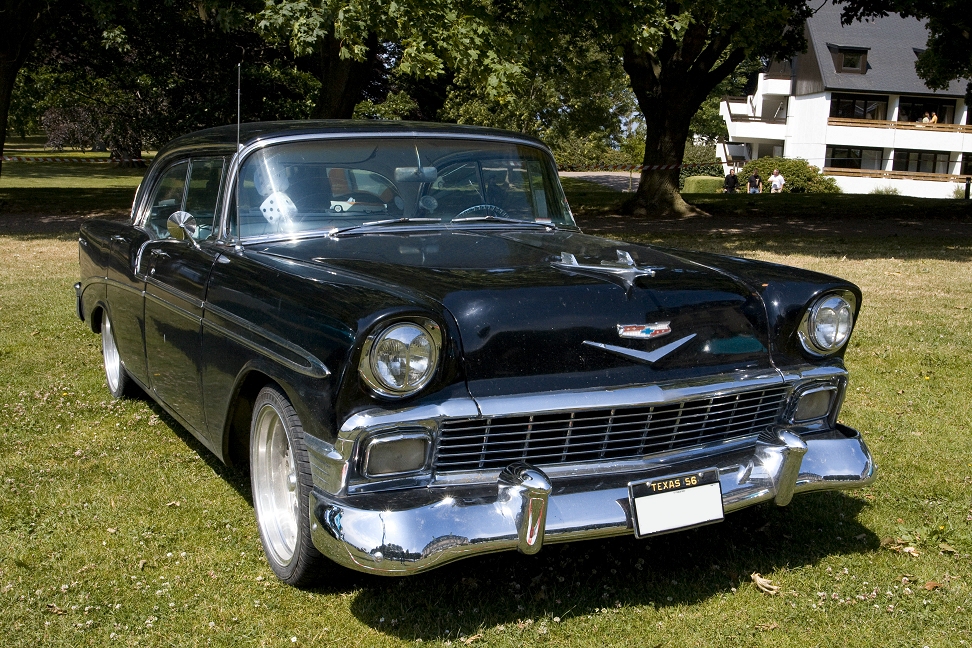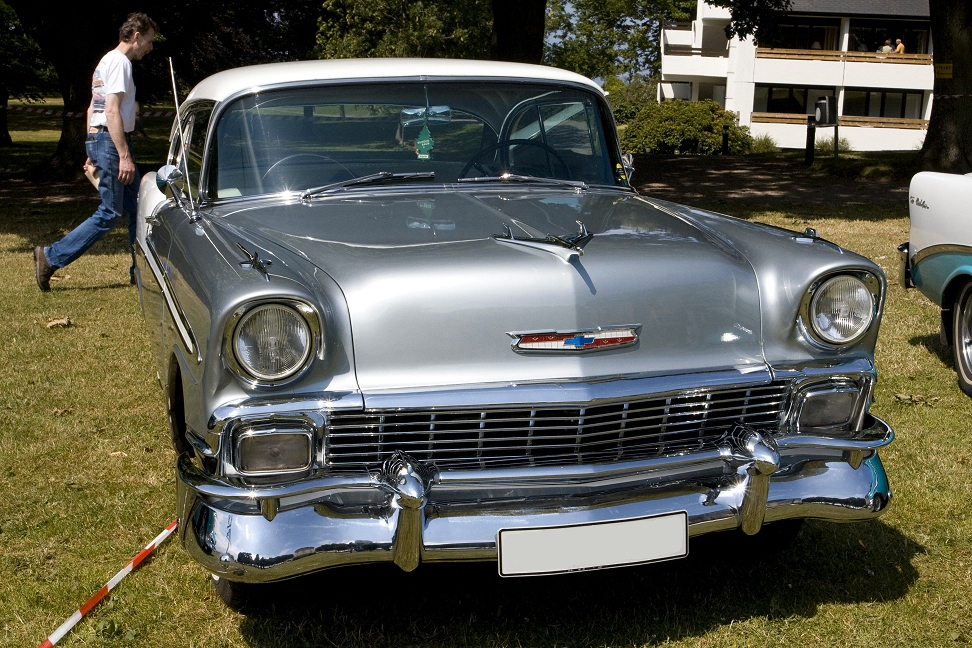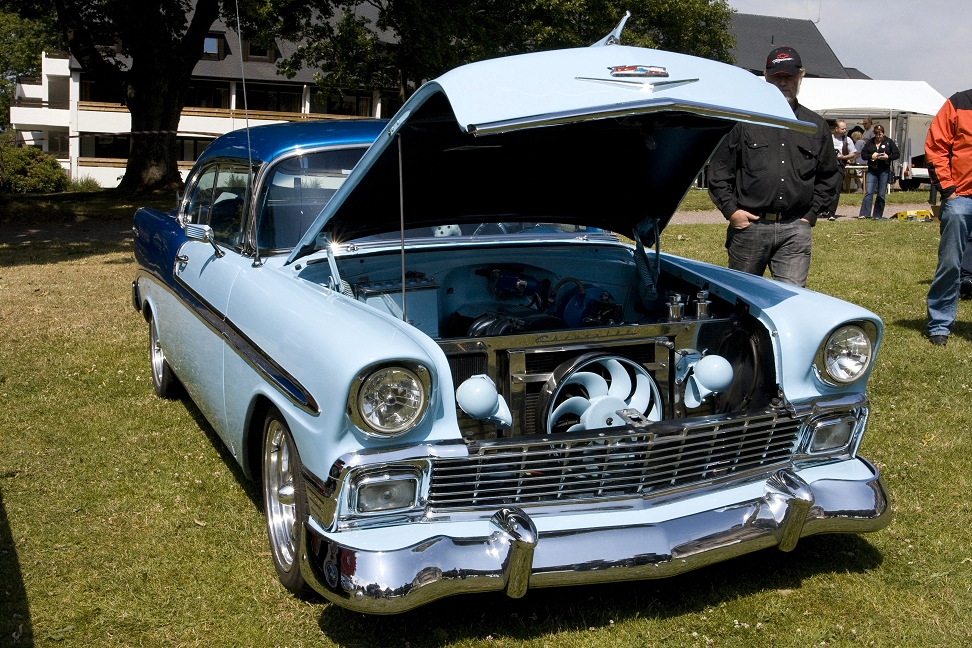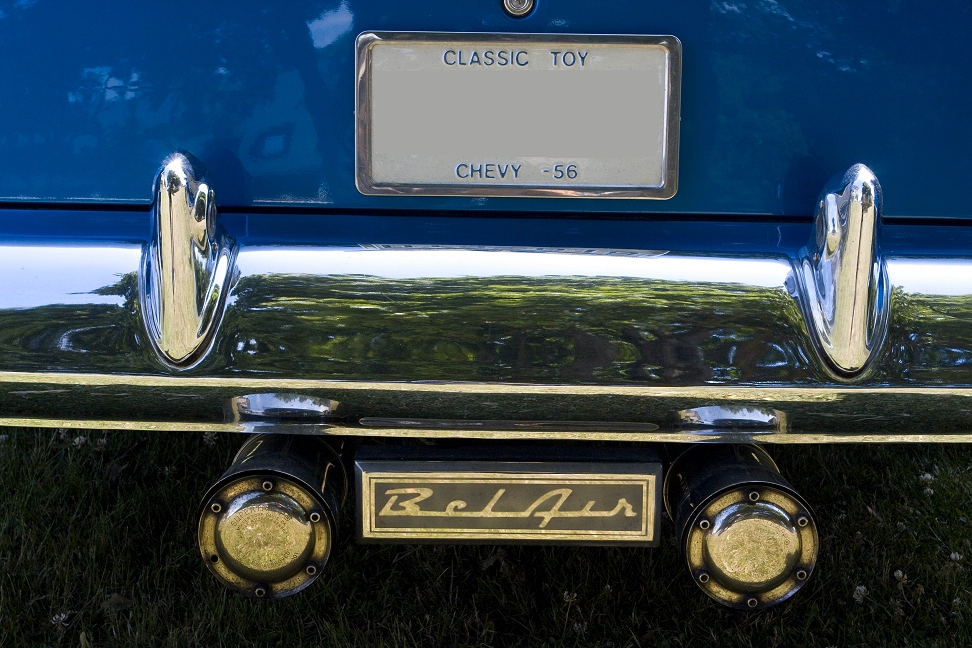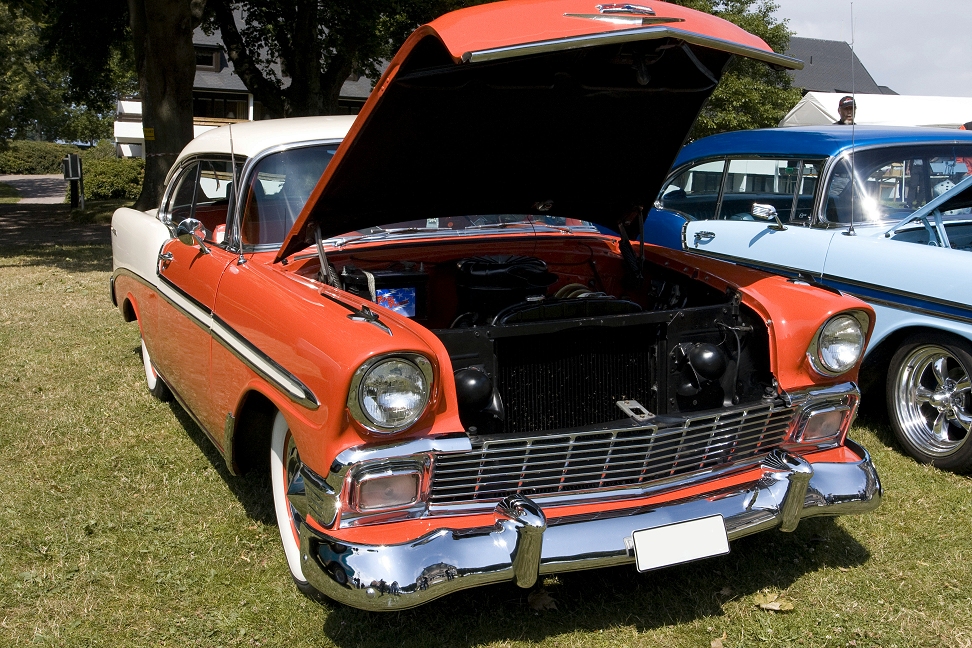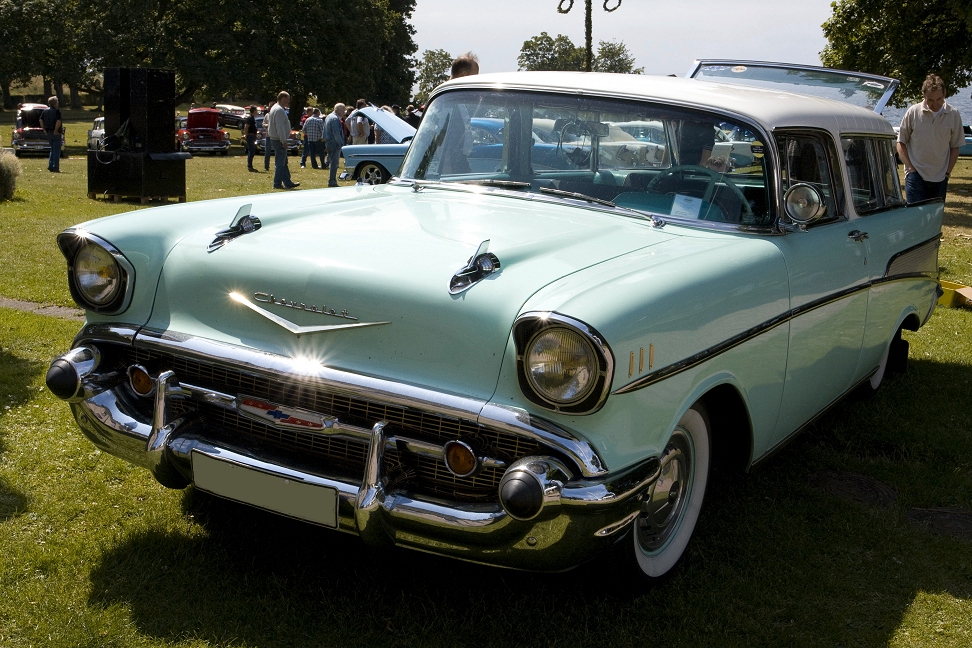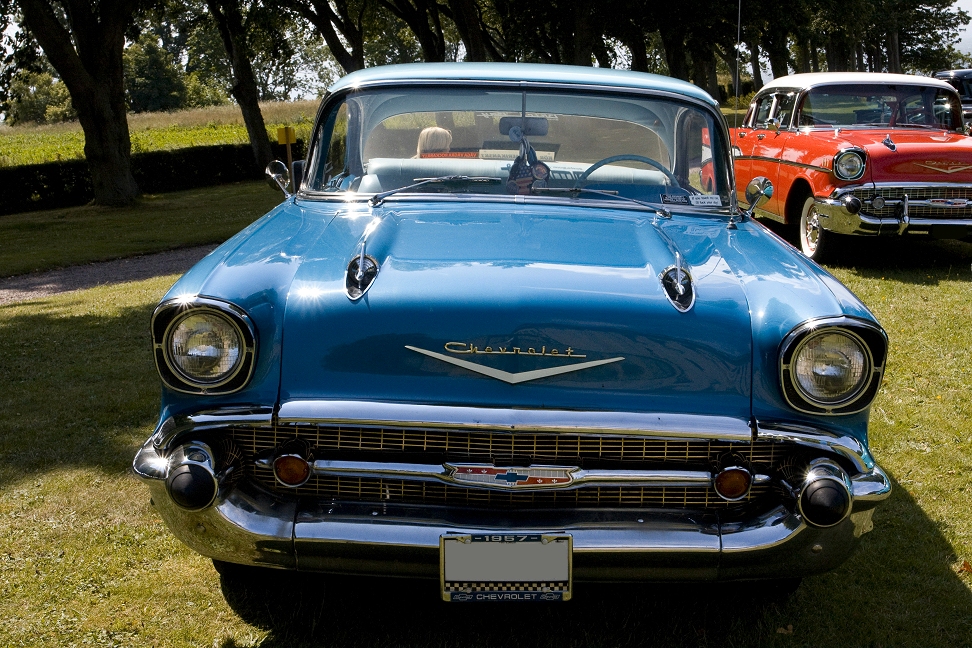 One of the 57 owners do seem a little overprotective... I think he likes dogs though ...and he's a proud
customer of Wynn's Friction Proofing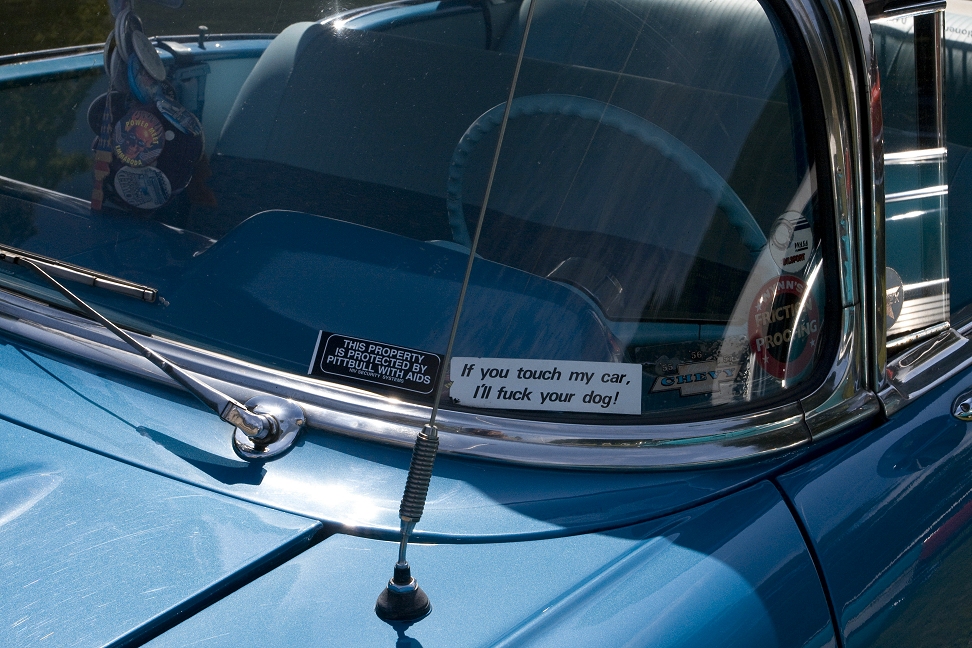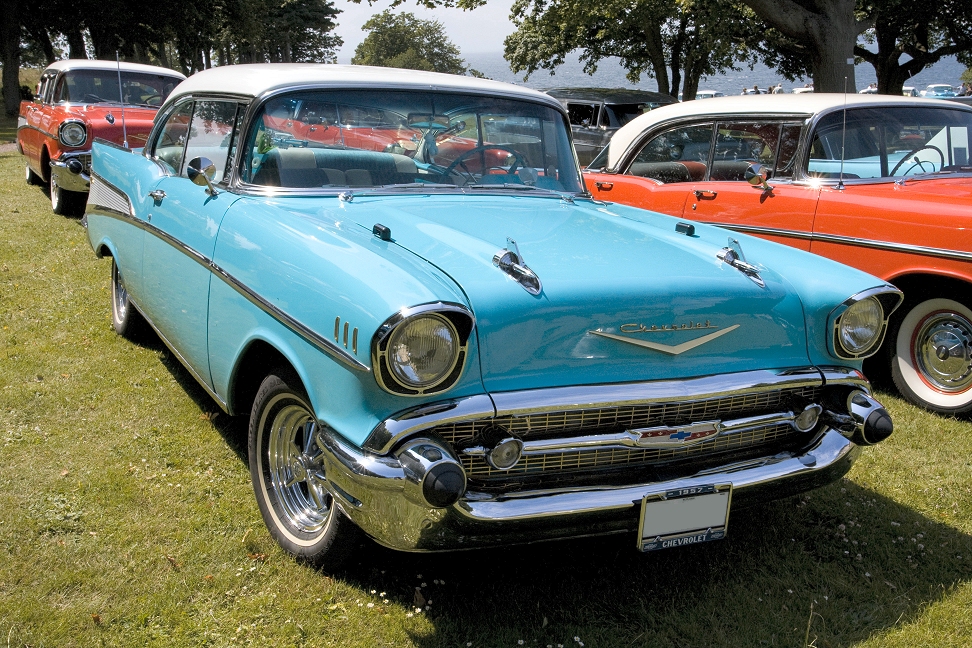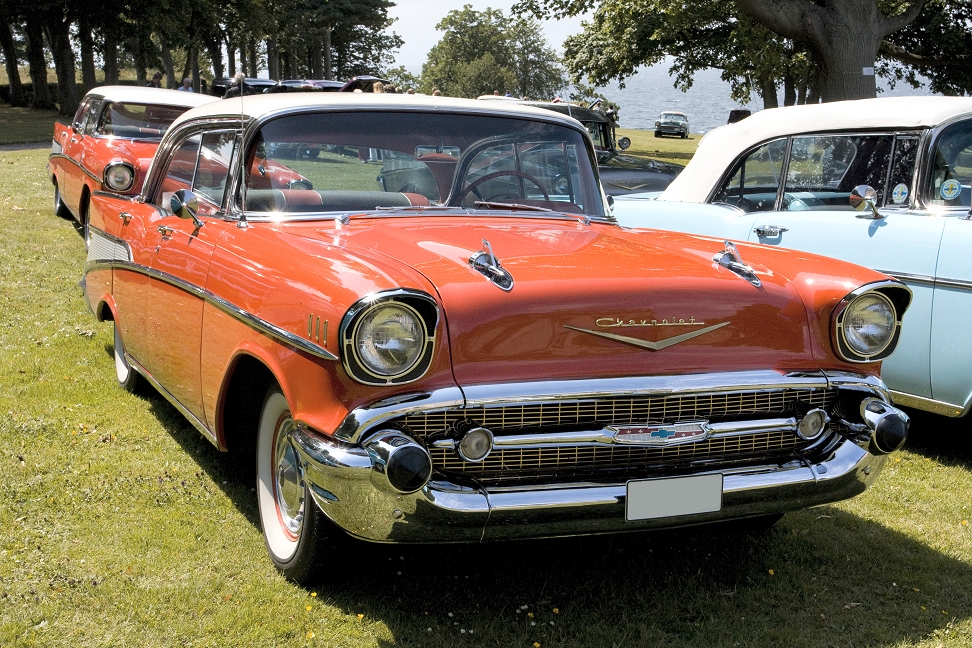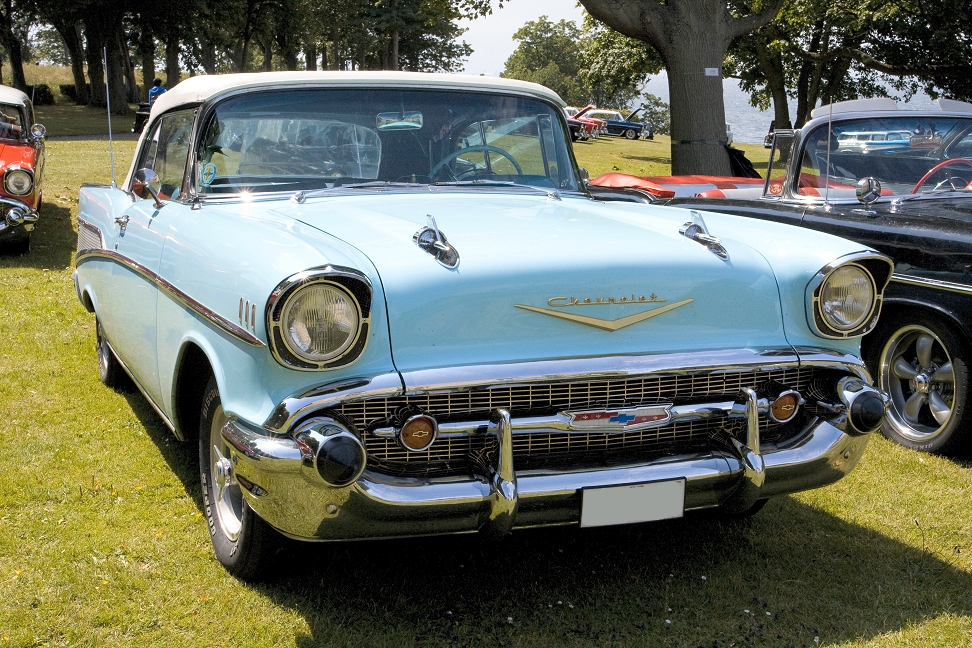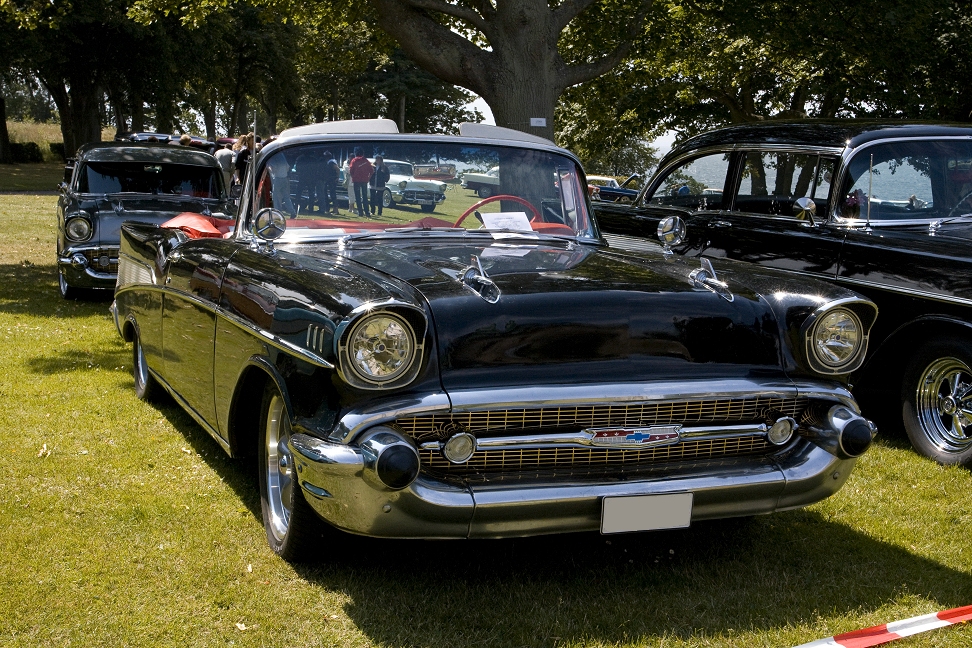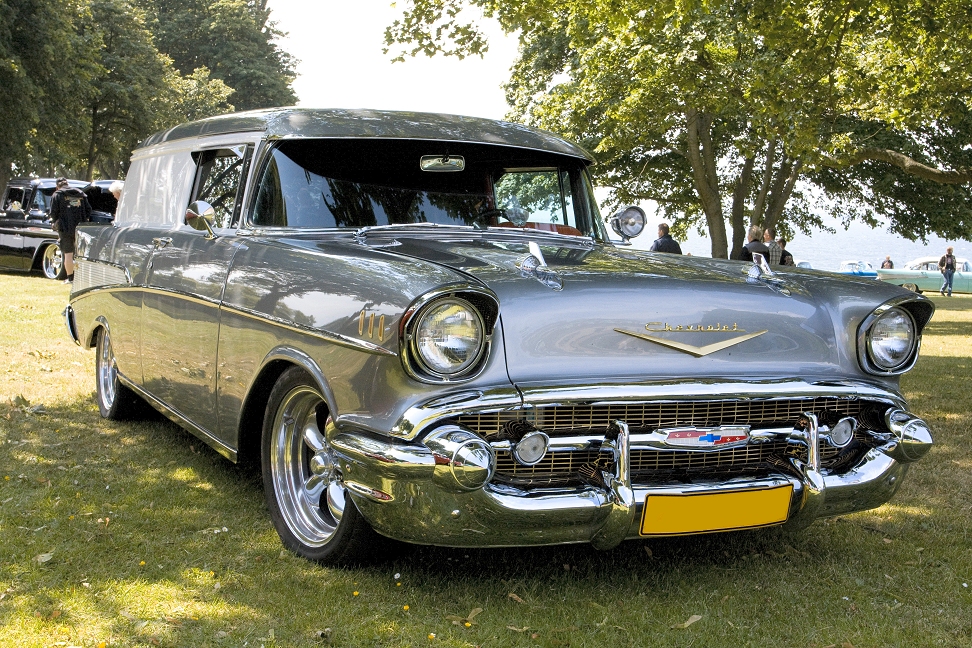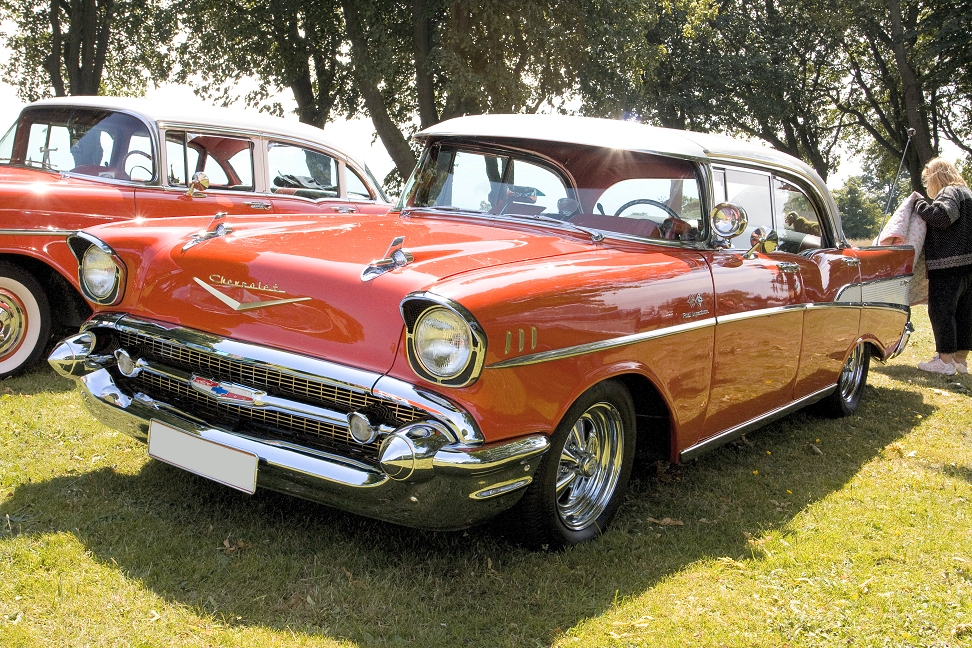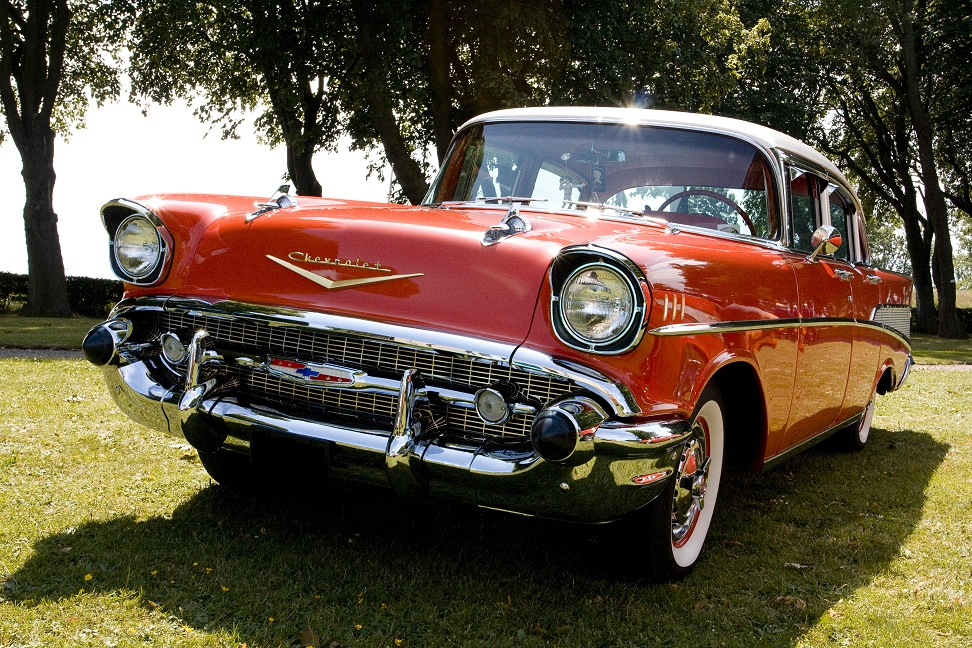 Three very nice pickups came over from Denmark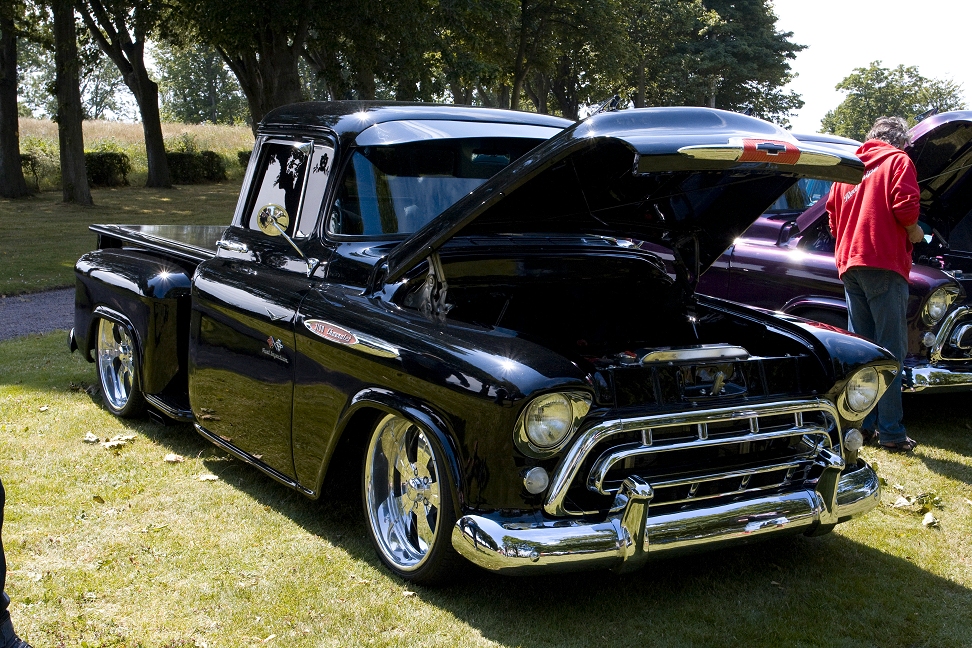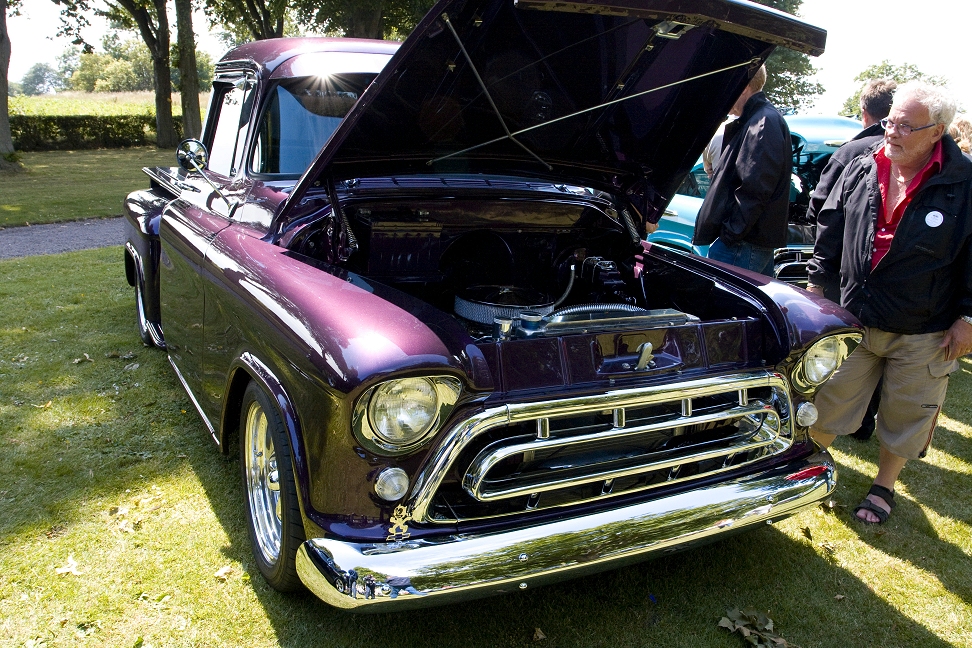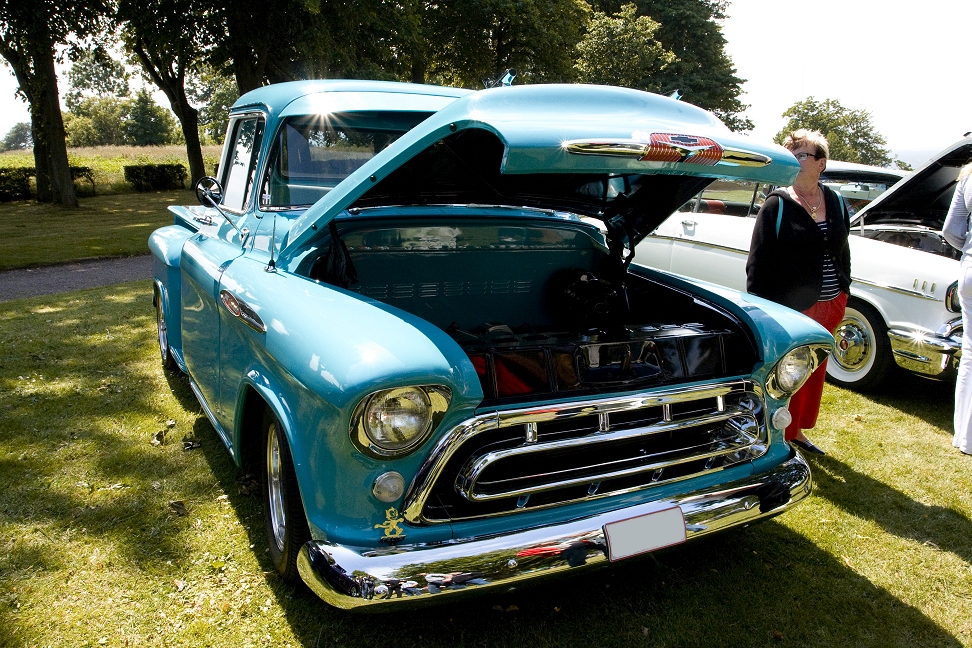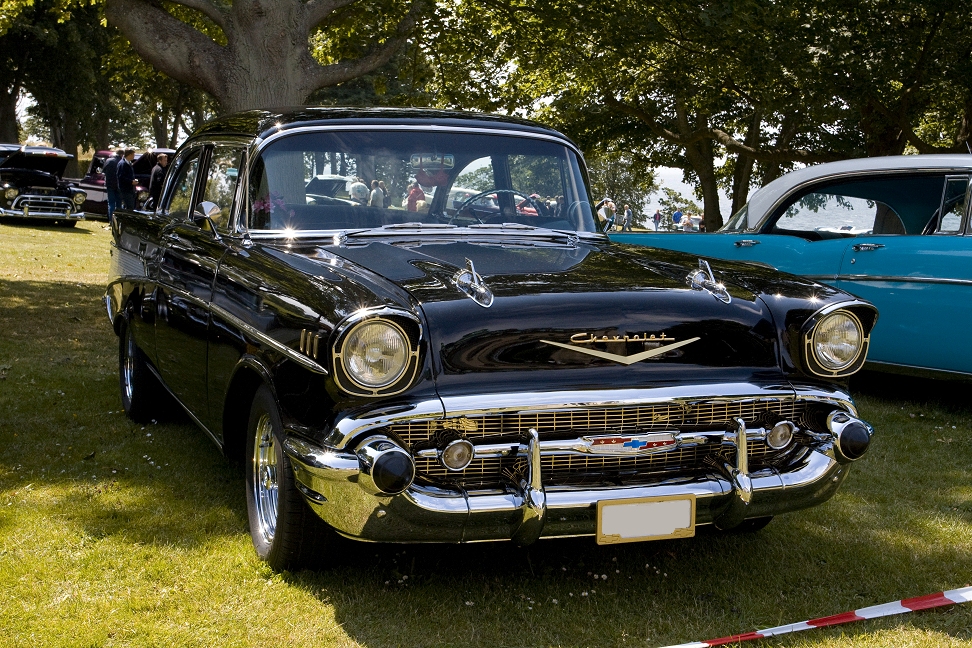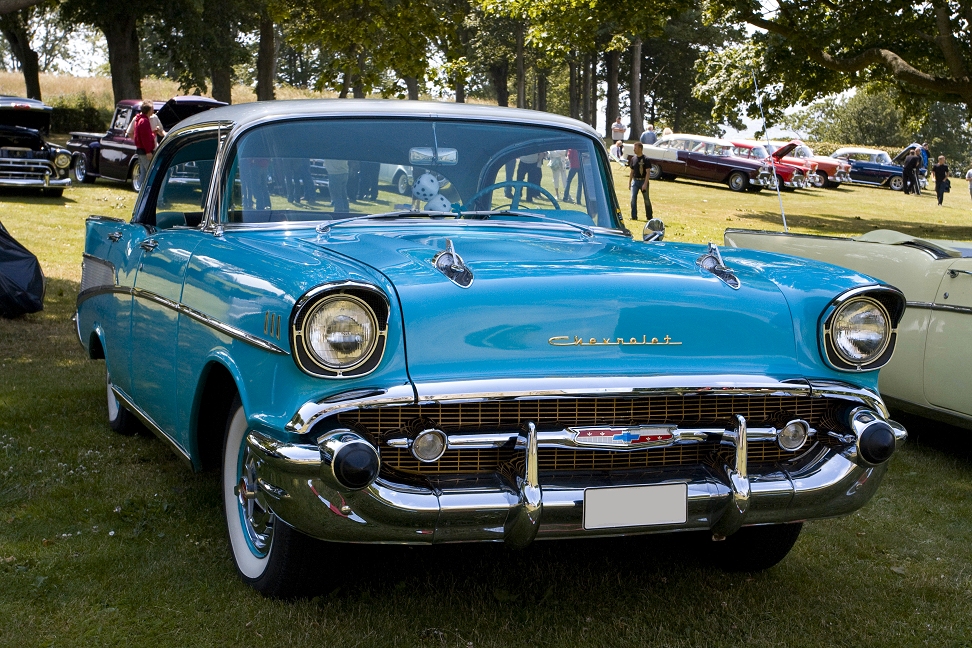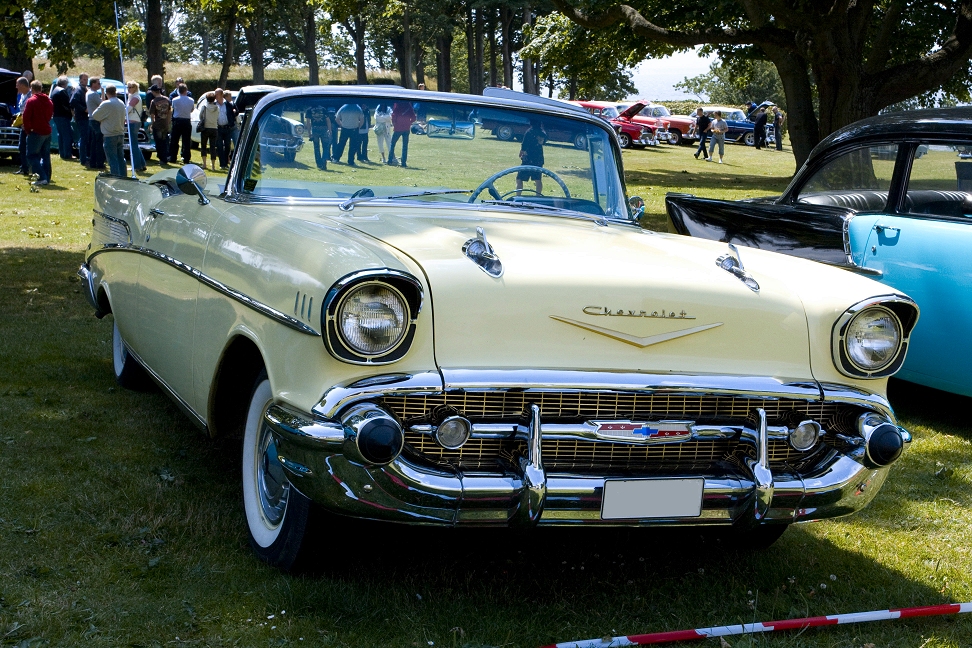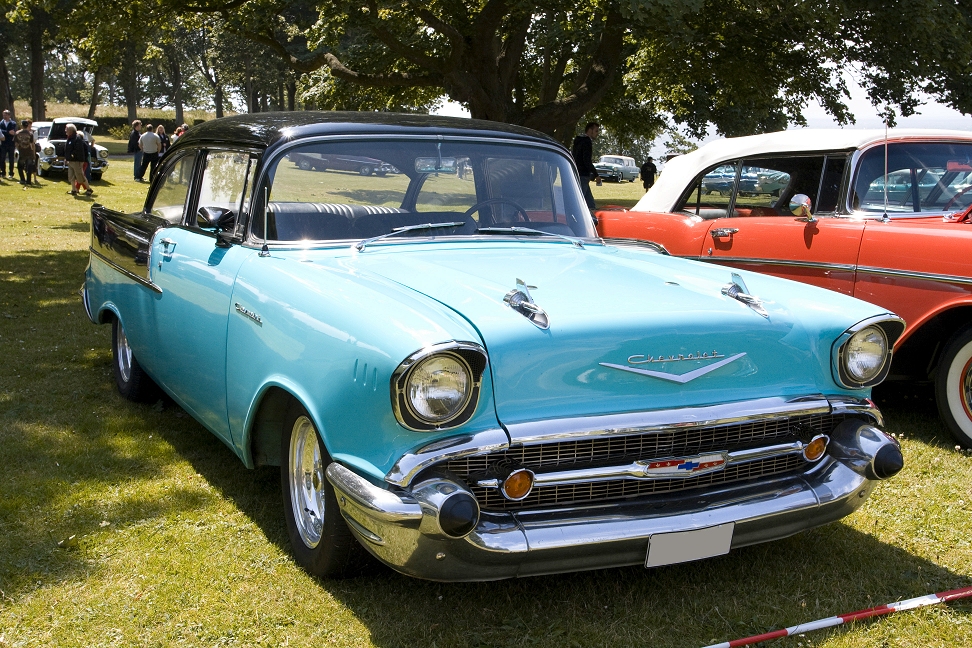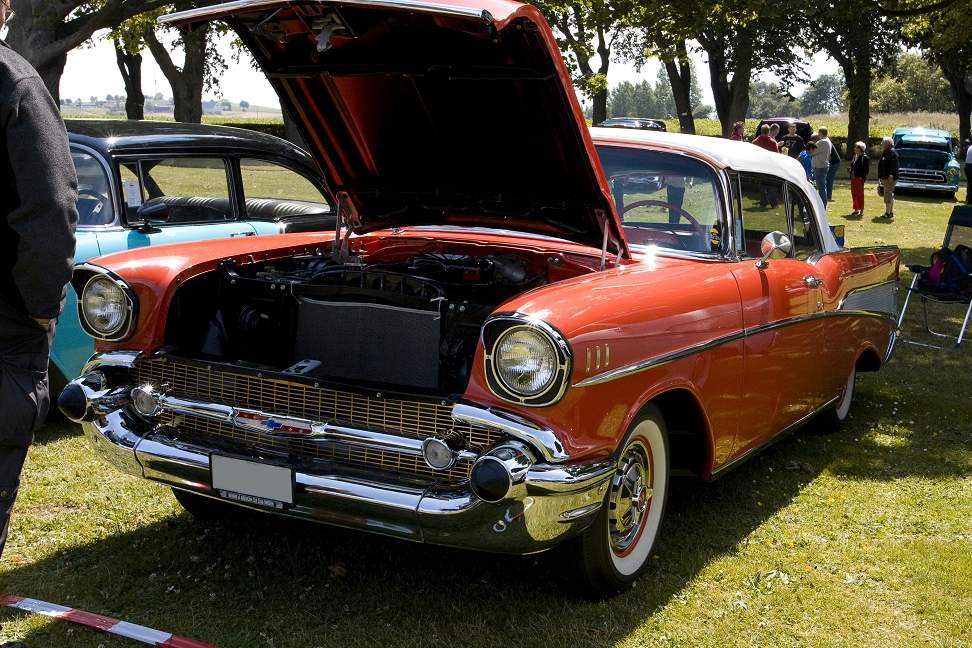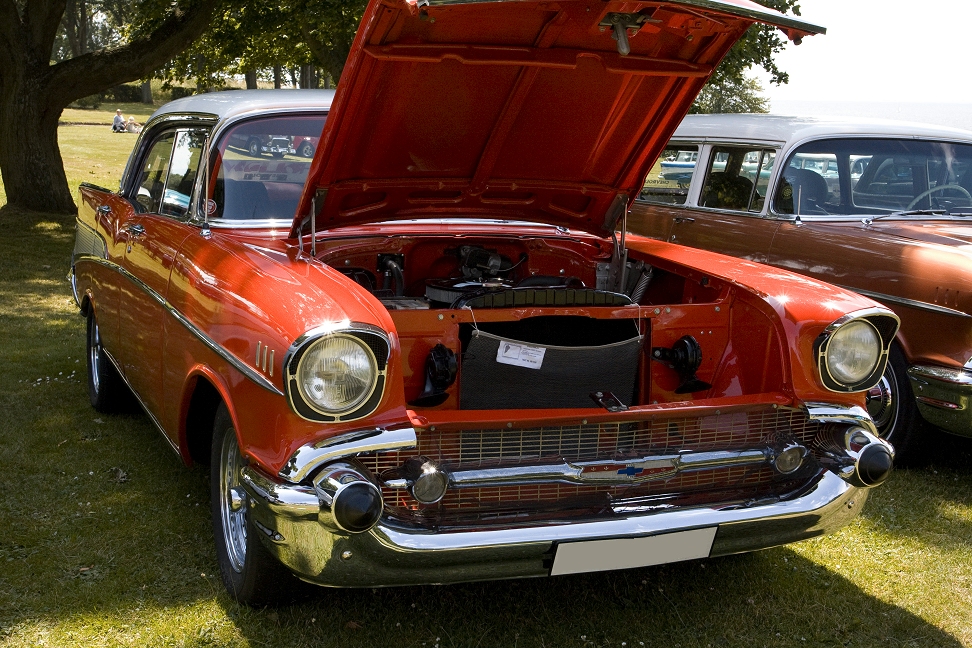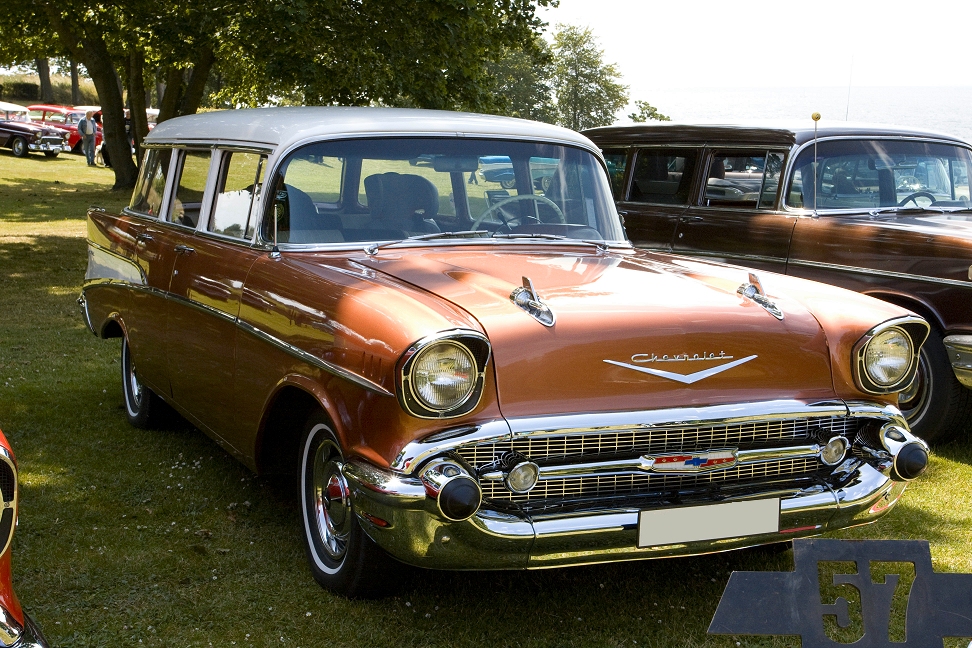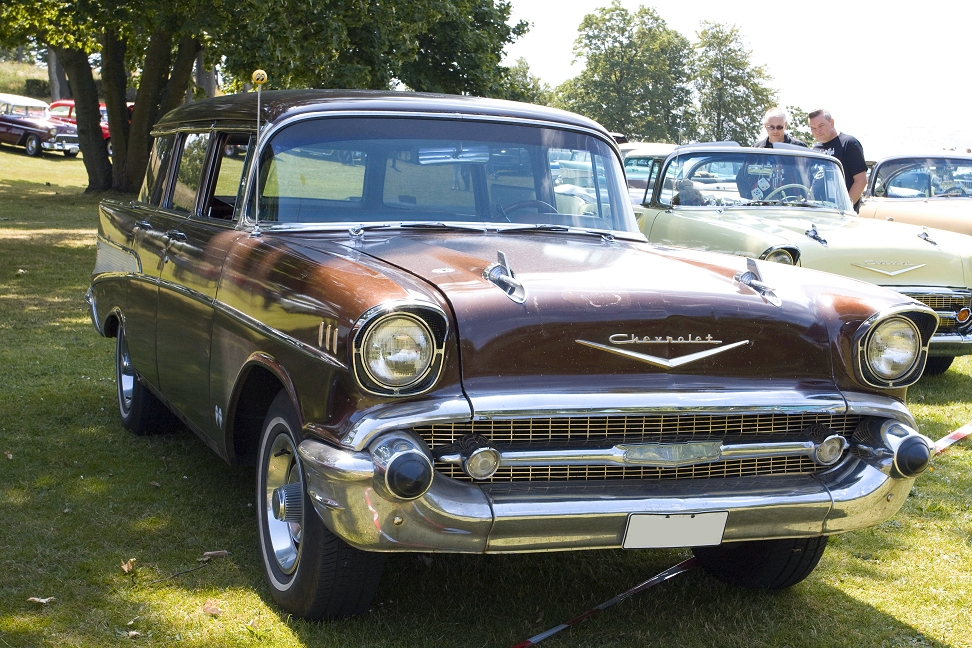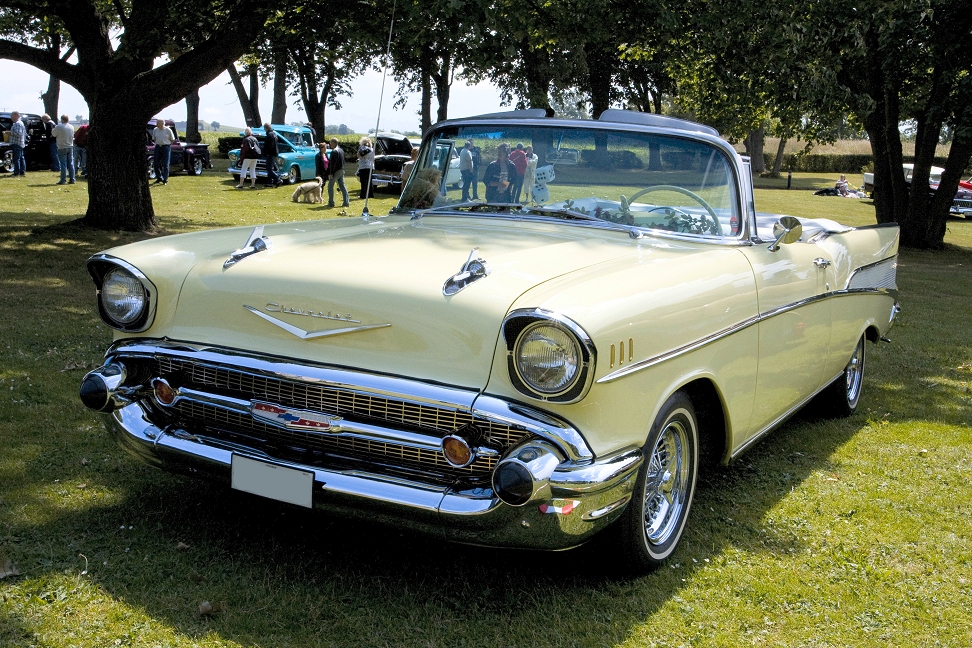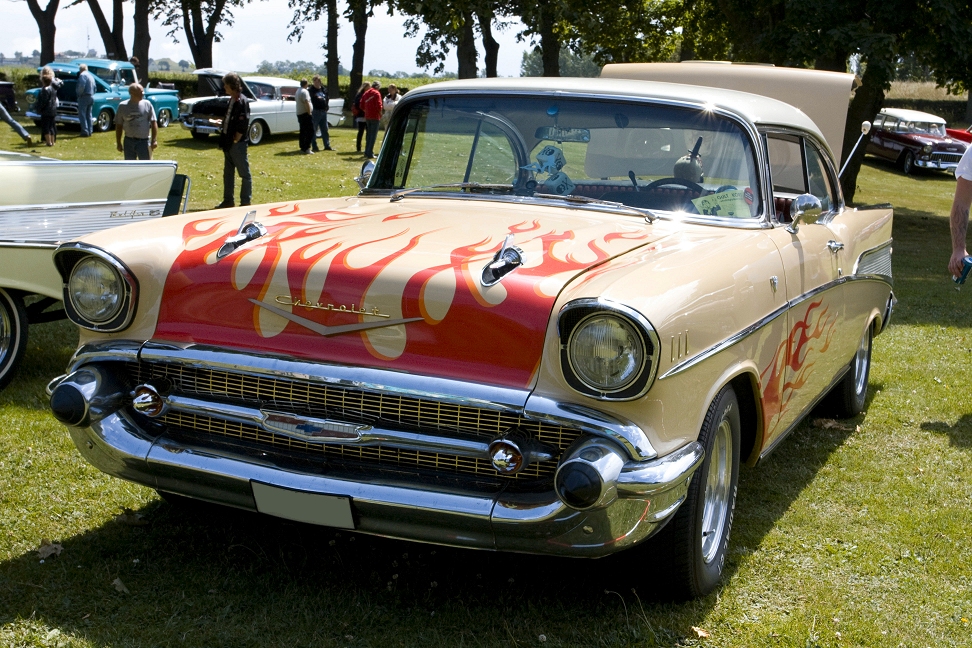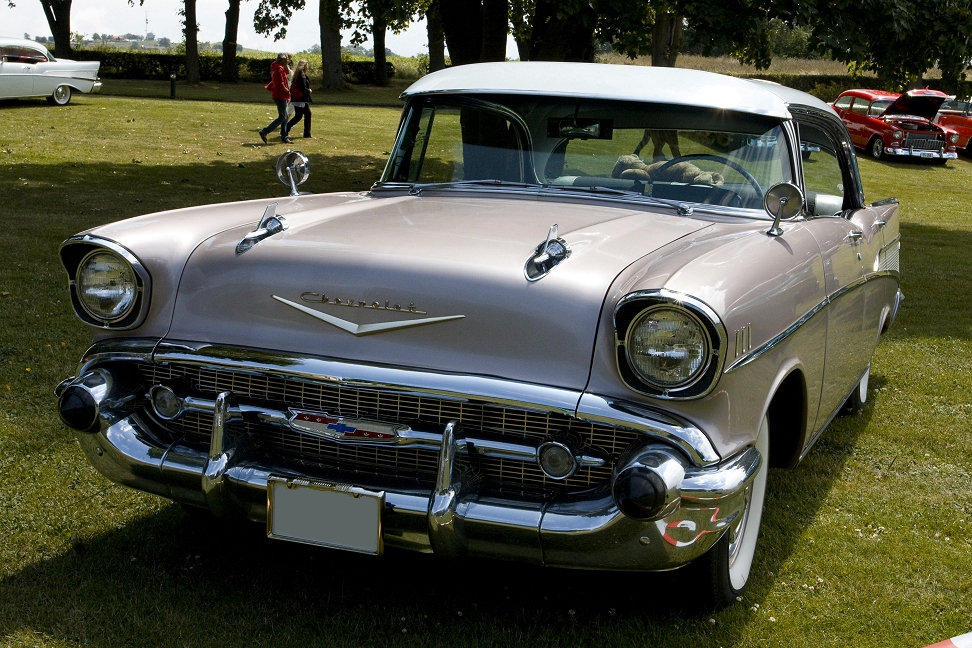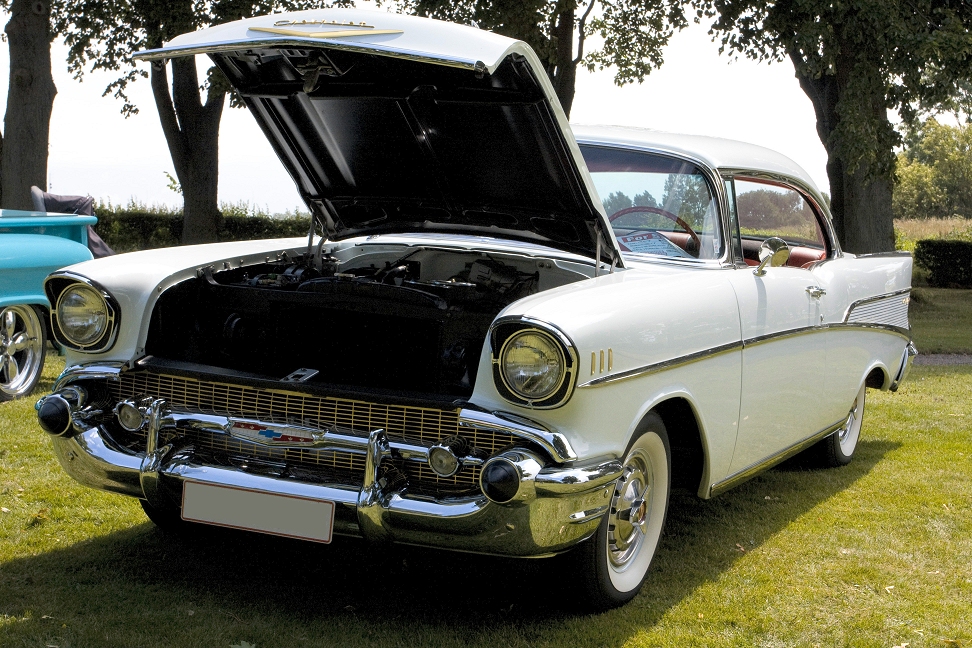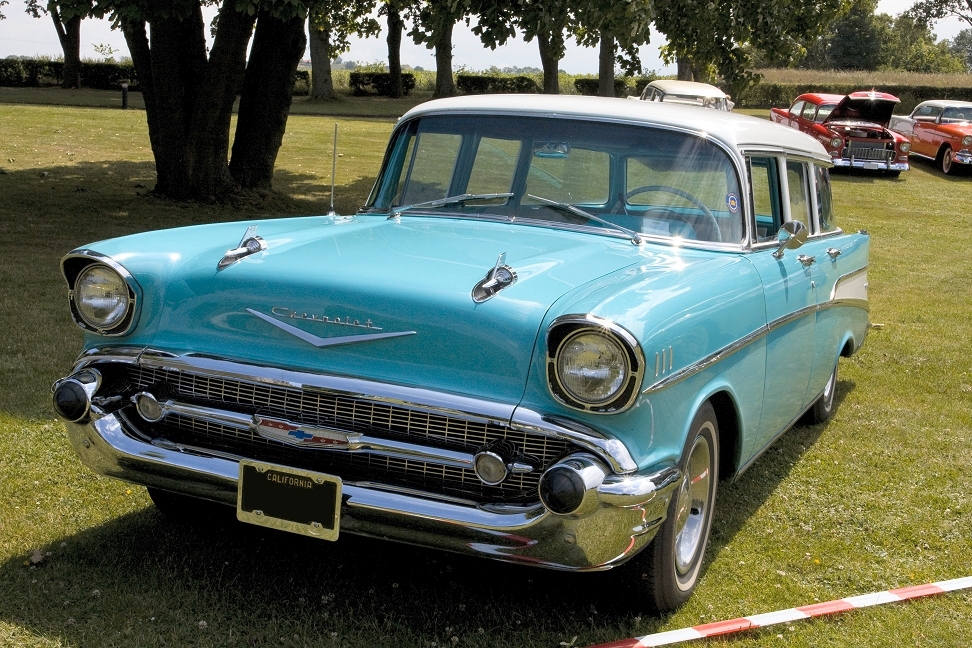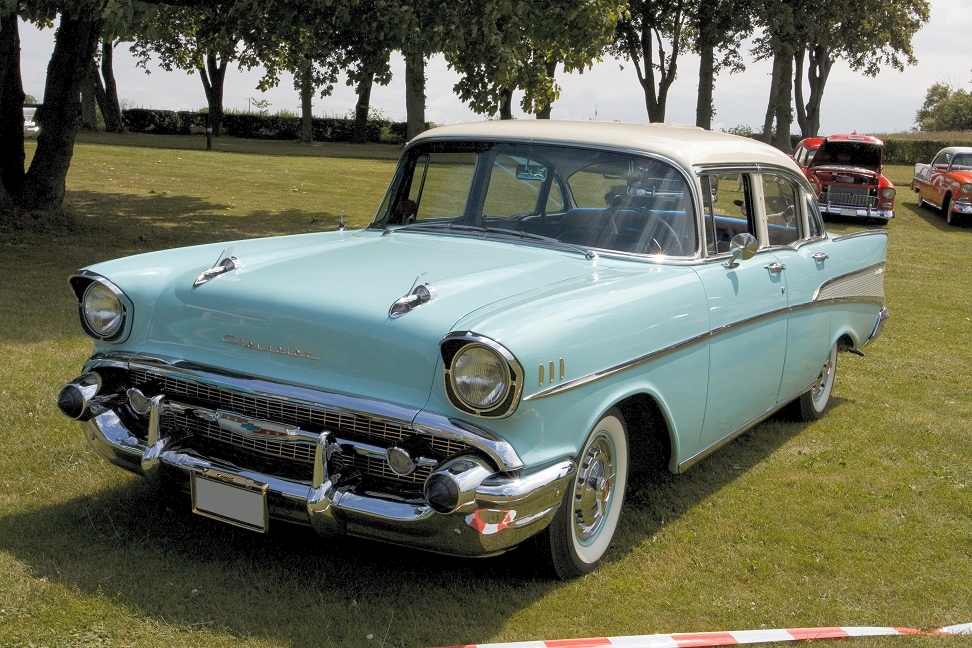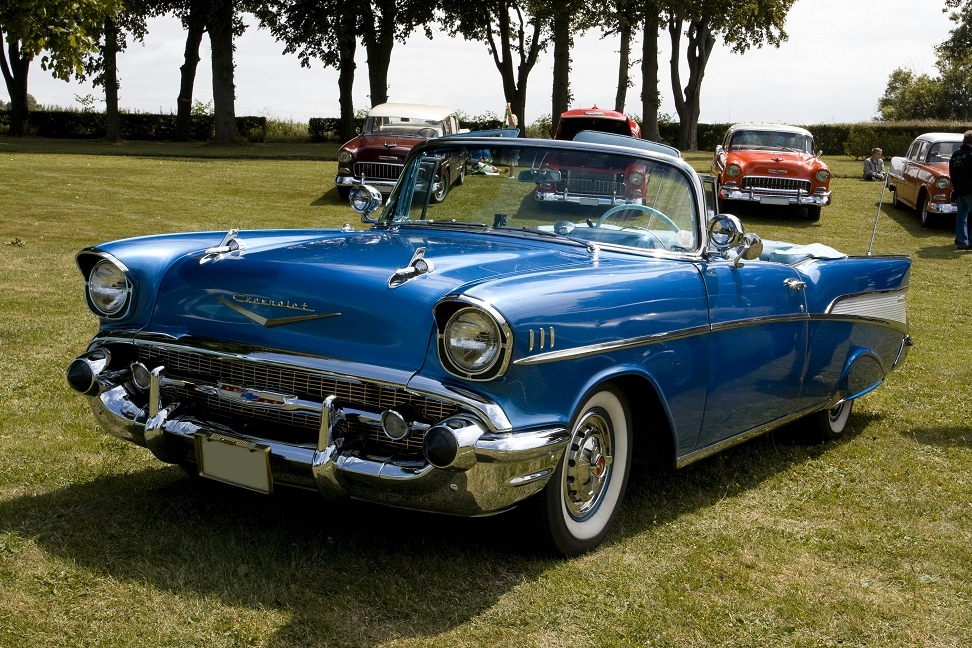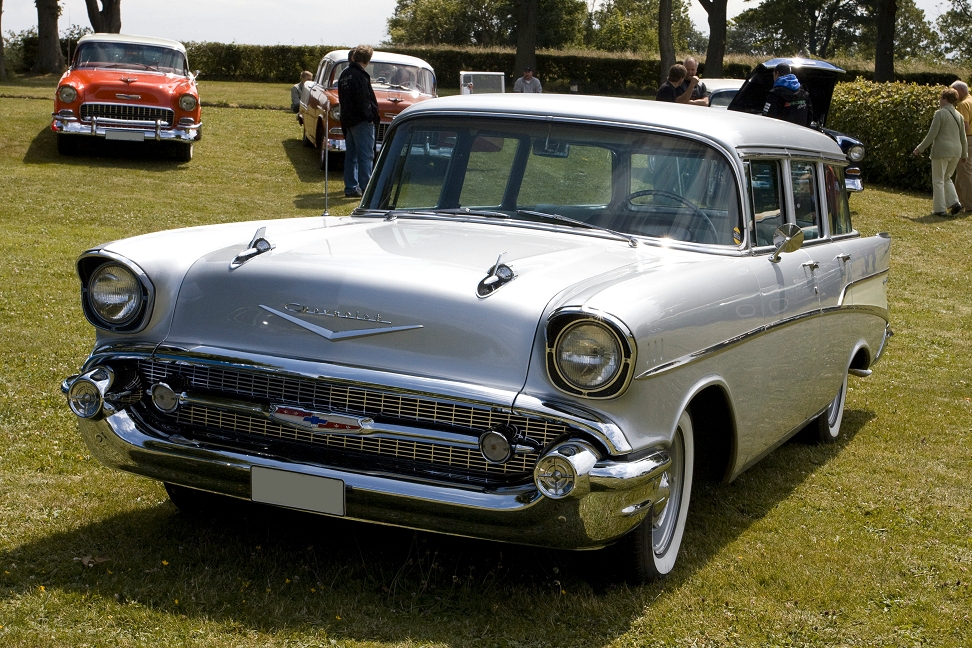 View from the balcony of the castle
In the center you can see the "Midsommar" pole, still standing from the last weekend
This is the mysterious thing that we dance around on Midsummer here in Sweden
An ancient tradition more than 800 years old